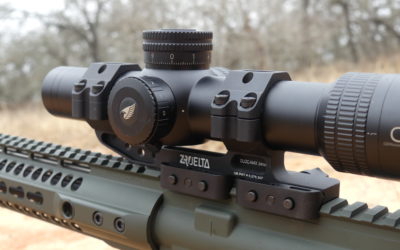 The ZRODelta DLOC-M4 34mm optic mount is designed to securely mount your scope on an AR platform. It places the centerline of the optic at the same height as traditional iron sights for to quickly align with your eye.  Being a cantilever design it also allows for the...
read more
Live to hunt and fish?
If you are like us, you spend every waking minute thinking about the next adventure…
Come join us !
Support the NRA
Stand and Fight
Be responsible
You are responsible for gun safety.  Be a good role model. Teach your children.