Category Archives:
TGR Suppressor Reviews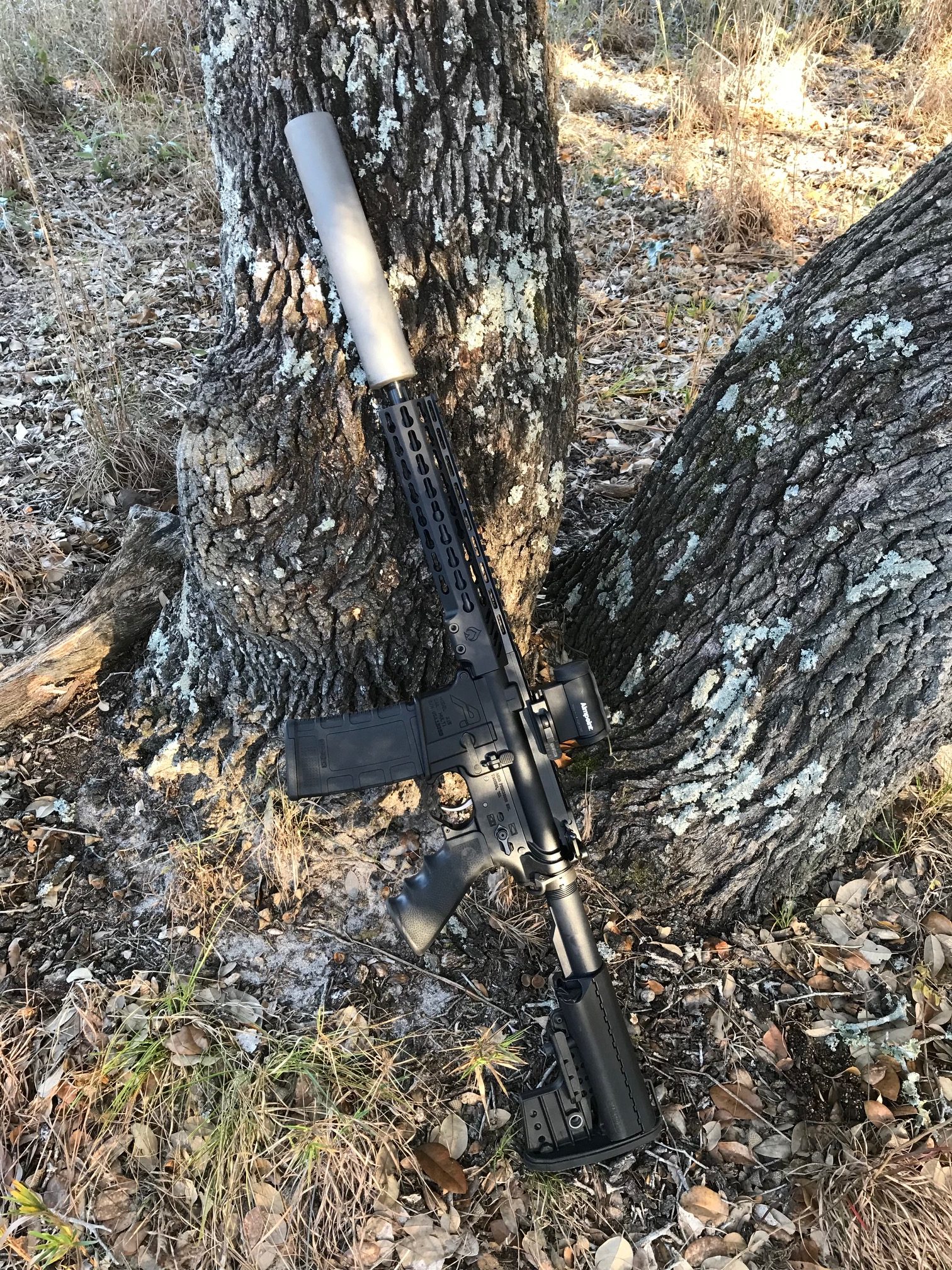 Yankee Hill Machine Company is well know for producing quality products.  The YHM Ti Phantom .30 caliber direct thread suppressor continues that tradition of quality and value.  The Ti Phantom is a full sized .30 caliber suppressor featuring Titanium / Inconel construction that weighs in at only 15 ounces.  The stainless steel version is 28 ounces so the Ti model is significantly lighter.  Inconel is a corrosion resistant material that performs very well in a hostile environment of high pressure and high heat, which is why it is used for suppressor blast baffles.
We ran the Ti Phantom on two different rifles while out hunting one weekend.  The first platform was my Bergara HMR 6.5 Creedmoor.  The Ti Phantom was right at home on this rig and would be a very nice long-term solution.  Unfortunately, the hunting portion of the weekend was a dud but we did get the opportunity to spend some time with the Ti Phantom on the range banging steel.  As you would expect from a full-size silencer the sound signature was very pleasant.  YHM claims a sound reduction of 32 decibels.