ADM AD-RECON Scope Mount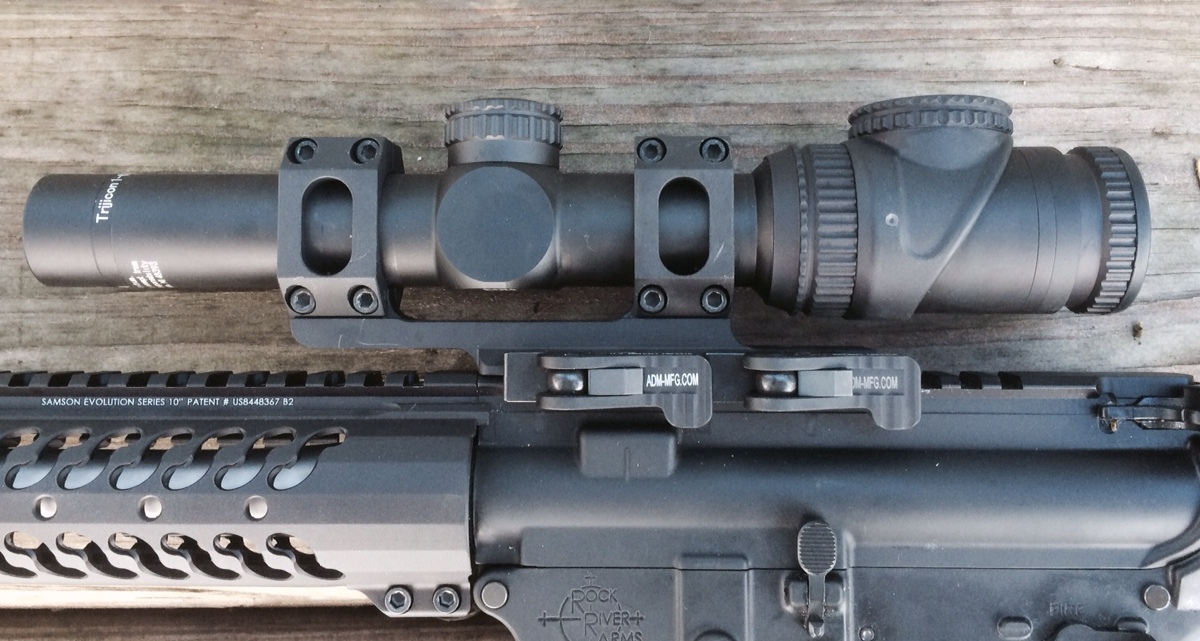 American Defense Manufacturing (ADM) scope mounts have been a personal favorite of TGR staff writers for many years – and with good reason.  ADM mounts are of the highest quality, many feature the rock-solid Quick Detach Auto Lock Lever system, and they are designed and built in the USA.  Top off a great product with fantastic customer service and you can see why ADM mounts are so popular.  I recently required a 30mm scope mount for a new Trijicon AccuPoint and the AD-RECON was my choice of mounting system.
The AD-RECON is a cantilever design that provides adequate eye relief when mounting a scope on an AR-15.  This particular installation is on a SBR that I may drop an Aimpoint Micro on from time to time so I wanted the Quick Detach Auto Lock Lever system.  The QD lever tension can be easily adjusted in the field without tools to fit any mil-spec rail.  Simply fully open the lever, press in to raise the lock nut out of its home, adjust, and release.
6061 T6 aluminum
T3 hard-coat mil-spec anodize
8.4 ounces
Standard or Tactical Lever
You can run these mounts hard and expect maximum performance.