With the Precision Rifle Series gaining wild popularity, people are looking at getting into the sport but are unsure if they want to drop $4,000 on a rifle and $2,000 on an optic just to see if they like it.  Others are unable to spend that much but still want to play the game.  Also, new to the sport shooters may not use hand loaded ammunition which severely limits what's available for use in this sport.  There are 2 inexpensive rifles that are ready right out of the box to start shooting PRS style matches. The Savage Model 12LRP and Ruger Precision Rifle (RPR).

The goal of this series is to document my attempt at the PRS.  I attempted to get rolling with this article last year as you may recall. But, life and new products got in the way. I was patiently waiting some new products, specifically the new Savage mini chassis and stocks from Manners Composite Stocks.
As a disclaimer, I have already shot the Savage and with the addition of the 10 round mags from Dark Eagle Customs the rifle with a Burris XTR II 4-20×50 was a real good shooter out of the box.  With Hornady 140 grain A-Max and Winchester 140 grain Match ammunition I was getting sub MOA performance. My cold bore with the Hornady ammunition was perfect and the rifle performed well.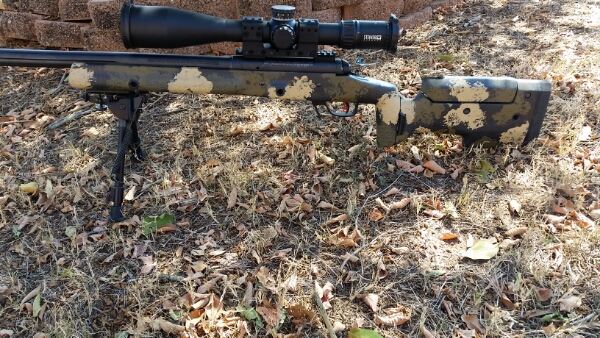 The factory HS Precision stock lacked for me personally and the bolt seemed a bit sticky when loading ammunition. I did send the rifle to Manners where they have fitted the rifle with a mini chassis and TF4 stock. It's carbon fiber in construction, has flush QD sling cups and folds with an adjustable cheek piece. Look for a review on this stock soon, it was well worth the 4 month wait.  I do understand that this stock raises the cost of the savage substantially, but I'll cover that more as we go along.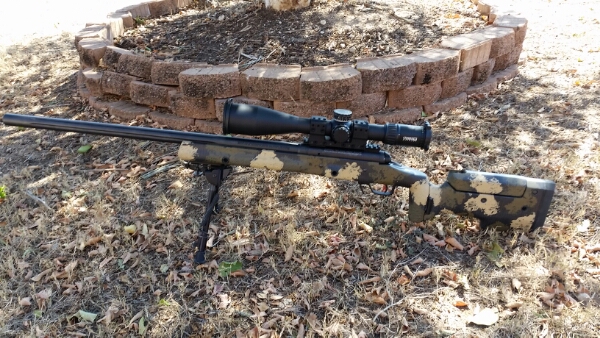 The RPR is what so many people have been asking for.  A rifle that's capable of Sub MOA performance out of the box with precision rifle features needed to compete in the PRS.  This one, a 6.5 Creedmoor version, came with a 24″ threaded barrel, adjustable comb and length of pull on the folding stock.  It takes SR25 style pmags and AI mags.  (A feature that is very smooth and impressive)  Has 20 MOA built into the receiver. And has a good amount of modularity built right in. This will be a VERY good option for anyone looking to break into the precision world.
The rifle comes with a Samson Evolution 15″ KeyMod rail that is from an AR15.  The rail is supplied with a single rail section, sling swivel attachment, and QD KeyMod cup.  I'll cover all the features of the RPR as time allows in the follow up.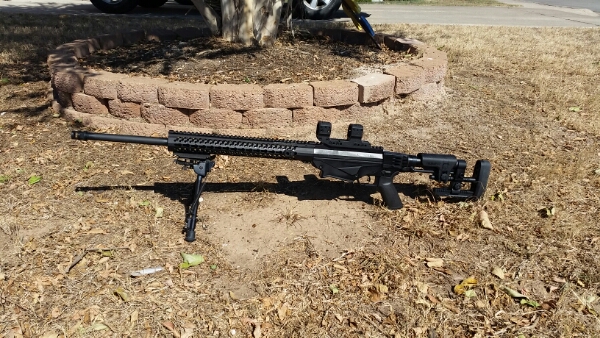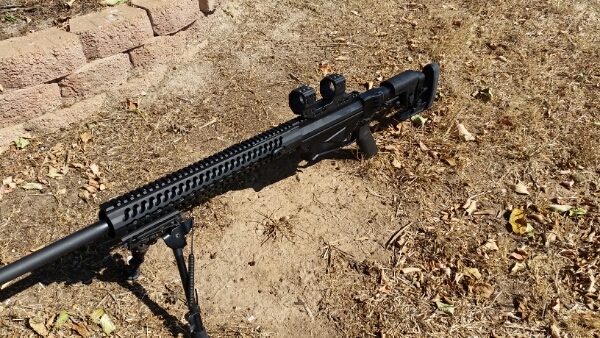 In subsequent articles I will include Chrono data on Winchester and Hornady 140 grain ammunition.  I'll weigh them both with full mags and optics and I'll shoot them head to head for groups.  Both will be shot in a precision rifle match soon and I hope to get the opinion of several PRS shooters if they have time.
The Savage will eventually be sent for more upgrades such as a fluted bolt, lightened bolt lift, barrel threading or replacement, recoil lug etc but not until I've spent more time with it in this configuration.
Both of these rifles will be fed a diet of Hornady and Winchester 140 grain factory ammunition. Both of these loads have proved accurate and reliable so far out of the Savage. The Hornady has a chrono speed of 2810fps while the Winchester was a little slower at 2705fps from the Savage 26″ Bull barrel. Both had the same POI in that rifle and both performed sub MOA with the Winchester shooting slightly better in the Savage.
The RPR is currently awaiting an optic, most likely a new F1 5-25×56 from Nightforce.  Both rifles will use Sphur mounts for consistency. Additionally, I understand that Steiner and NF optics are premium optics. For these tests I wanted to use premium glass so that any issues can be attributed to the rifles.  Also, at first I will only use factory ammunition.  However, I will be hand loading for them both before it's all said and done. The RPR has a Griffin Minimalist .30 cal muzzle brake on it, and I'll install the same on the Savage once the barrel is threaded.
Stand by for more, these rifles are going to be tested, abused, upgraded and even used to kill things.
Which is better?  I intend on finding out.
The following two tabs change content below.
Jason's love of shooting sports started at an early age hunting with his father in the pastures of West Texas. Jason is now Full Time Law Enforcement and shoots competitively when he can.
Latest posts by Jason Hallmark (see all)