Nebo PROTEC Long Gun Mount with Rail System Review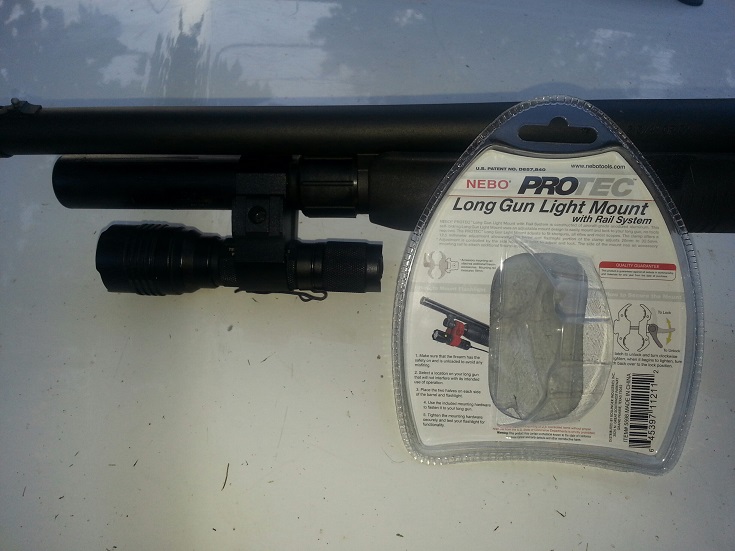 The Nebo PROTEC Long Gun Mount with Rail System is an all-purpose mount for lasers and lights on most any rifle, shotgun or scope. For $17 it seemed worth a try as I have a couple new 870's and I wanted to get lights on them.
Construction: The Nebo PROTEC mount seemed pretty well made I guess for the cost. It says it is made of aircraft grade aluminum. Ok….maybe. I don't know about the aircraft grade part. It has rubber inserts inside the rings so as not to mar the finish of your weapon. The gadget carries a 1 year warranty, being that it is a mount and not some high-tech item, that just sorta gave me the impression they aren't to sure of it either.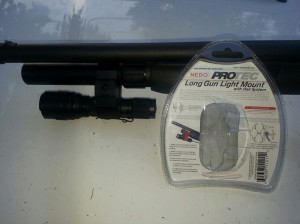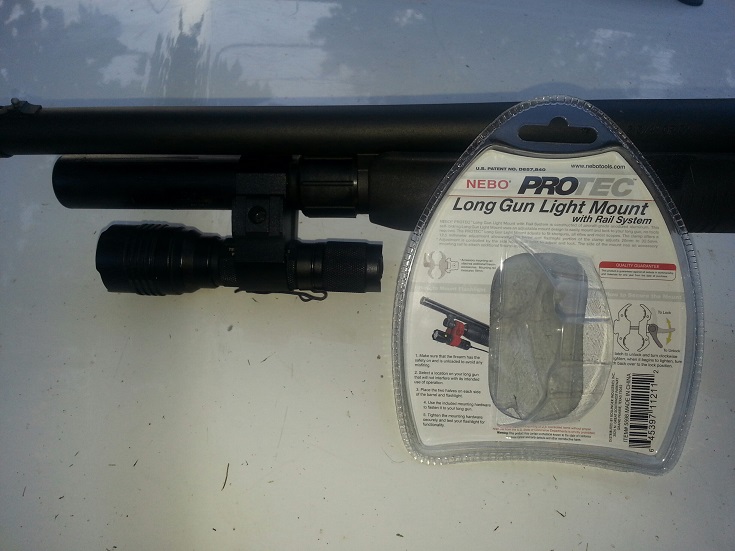 Now for the low down on this thing: IT DOESN'T WORK! That is what I want you to remember if nothing else on the Nebo PROTEC mount. On a shotgun especially but even a 5.56 or 308 you can forget this thing holding on. It will mount to about anything as advertised but will NOT withstand recoil of any kind and stay put. Your light will shift all over and if you had used a laser you will not maintain your zero.
The rubber inserts, while not marring your finish, simply won't grab well enough to keep it where you put it. As tight as I could get it, and I mean torque'd the quick release lever with channel locks, I was still able to move the light around with my hand, no problem. The Nebo PROTEC mount just won't grab.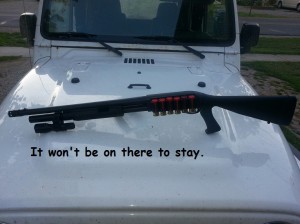 Summary: Save your $17 and find another mount, this one is not worth messing with. It even has a warning on it that say's "This product may contain a chemical known to the State of California to cause cancer and birth defects or other reproductive harm" What the hell is that about? Paint? I don't know. Just trust me on this one, find another mount, this does not work.
As always thanks for reading and train often.
By: Cary Kieffer
The following two tabs change content below.
Cary Kieffer
USMC Infantry/Combat Veteran - Med Retired LEO/8yrs.
Latest posts by Cary Kieffer (see all)