In my search for lighter products that perform, I was looking for a can that is as light as possible and still performs well on multiple rifles. I looked at Ti cans and while there was a great deal of weight savings, they tend to be more expensive.  I came across the Silencerco Harvester and liked all the specs and weight, but it was direct thread only.  I wanted something with a lightweight option that would be able to use a QD mounting system that works on a family of mounts with lots of variety. Then I met Evan, owner of Griffin Armament.  Evan introduced me to the Sportsman and it's ability to use a variety of Taper Mounts and comes in at a whopping 12.5 oz.  The Sportsman is as light as the Harvester but with more volume.  I purchased one and this an introduction for my long term review.
The Sportsman has some great specs, here is what is listed on the Griffin page:
Diameter: 1.695"
Overall Length: 8.6"
Length Added: 5.97"(TM) 8″ (DT)
Weight: 12.5 Ounces
Materials: 17-4 PH SS, and 7075-T6 Aluminum
Attachment: Taper Mount version accepts All Taper Mount interfaces. Direct Thread version accepts Sportsman Direct Thread inserts
Finish: Griffin Endura-Kote
With the TM only adding roughly 6″ and having a total weight of 12.5 oz, this makes this can the lightest QD can you can get that's magnum rated.  Having the flexibility to put this can on a .300WM all the way down to a .223 AR-15 is pretty handy.  It comes with a nice multicam suppressor pouch that is made of material that seems to be pretty heat resistant.  It also comes with a Steel Minimalist Taper Mount brake.  This brake weighs only 1.8 oz so it keeps the overall weight of the silencer very low.
Griffin offers several different Taper Mounts that are compatible with the Sportsman.  They have 2 chamber brakes, the minimalist, a flash comp (compensator) and even a newly released titanium minimalist brake that feels like plastic it's so light (1 oz), and a Direct Thread adaptor to allow the use of the silencer in a Direct Thread role.  All of the Griffin mounts are well made and have a great finish on them for a very high quality appearance.
The downside to the Sportsman is the material it's made out of.  The Sportsman is made from Aluminum, which will severely limit your rate of fire.  The Griffin website recommends: "Rate of Fire consideration 20 rounds rapid, 3RPM sustained (300win mag 24″ min Barrel length)".  This makes sense as the Aluminum will have a tendency to stretch if it gets beyond it's recommended limits.  This can is really designed with the hunter in mind as it's super lightweight and allows for a perfect amount of added weight to a muzzle of a bolt action rifle or an AR designated for hunting.
I had the opportunity to try the Sportsman out this last weekend on the South Texas Arms STA-LR .243.  The Sportsman is a .30 caliber can, but using it on smaller calibers is no issue.  .243 Win has a smaller projectile obviously, and is moving considerably faster than .308 which made the sound a little louder than the Sportsman would be on a .308.  The .243 without the Sportsman had quite the bark, but once in place the Sportsman tamed the gun to where I could shoot several rounds without hearing protection without it ringing my ears.  With the .243 moving as fast as it does, the pitch is much higher so I went back to wearing hearing protection after a few rounds.  Later, I took the combination hunting and managed to kill 2 hogs with it.  The hogs were killed out of the same stand and were killed 20 minutes apart.  If the Sportsman was not used, I have no doubt that the second kill would not have happened as the .243 is very loud.
The .243 is equipped with a new Ti Minimalist brake, and this combination makes for a very handy lightweight well balanced rifle.  I was very impressed with the sound reduction and the ease of use of the Sportsman.  The finish on the Silencer itself is great, and the supplied accessories work like a charm.  With an MSRP of $749.00, I don't think you'll find a more affordable option when looking for a lightweight QD silencer for a hunting rig or Precision Rifle.
The Sportsman will be added to my LaRue OBR and will be used on other rifles.  This is a long term review silencer and will be used extensively for hunting Deer, Pigs and Predators in Texas.  Check back as I get this silencer in the field this year and into the next.  Make sure to check out what all Griffin Armament has to offer on the website located at www.griffinarmament.com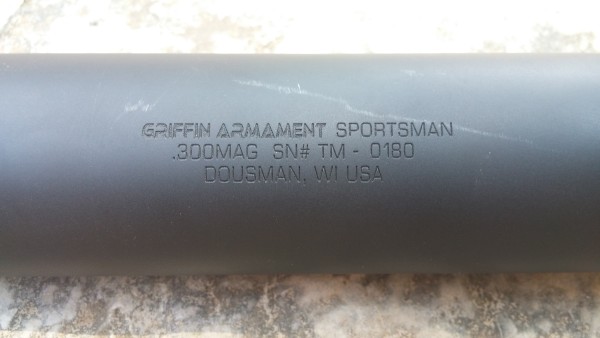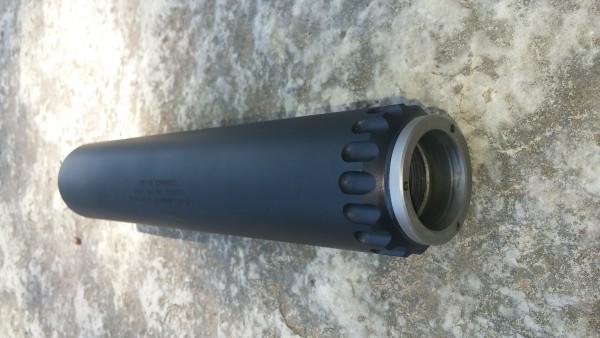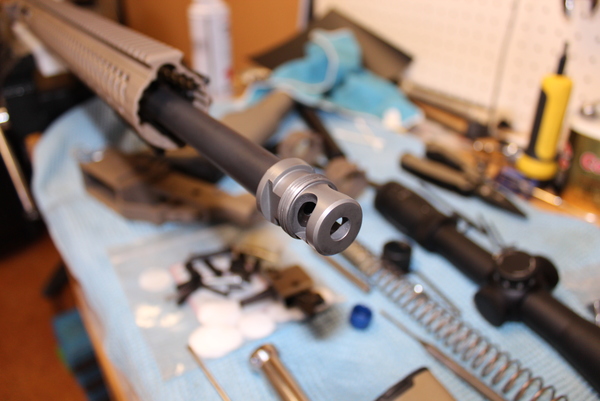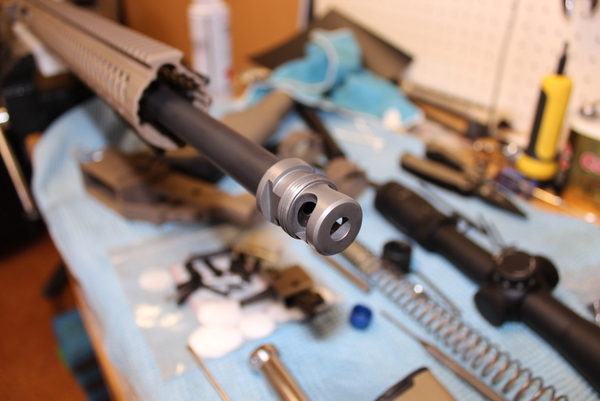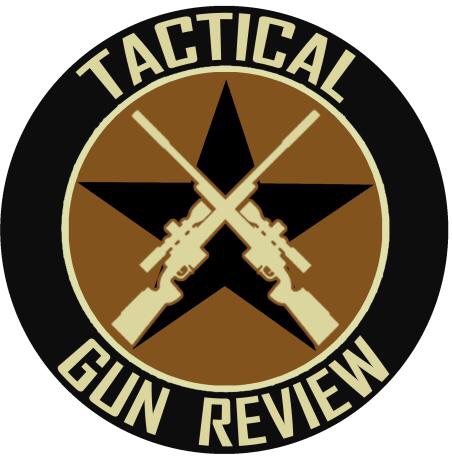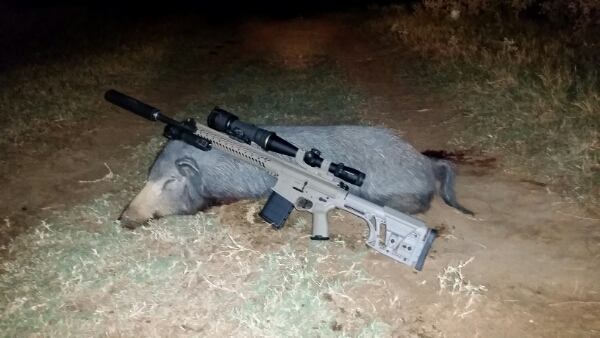 The following two tabs change content below.
Jason's love of shooting sports started at an early age hunting with his father in the pastures of West Texas. Jason is now Full Time Law Enforcement and shoots competitively when he can.
Latest posts by Jason Hallmark (see all)