SCCY CPX-2 compact 9mm pistol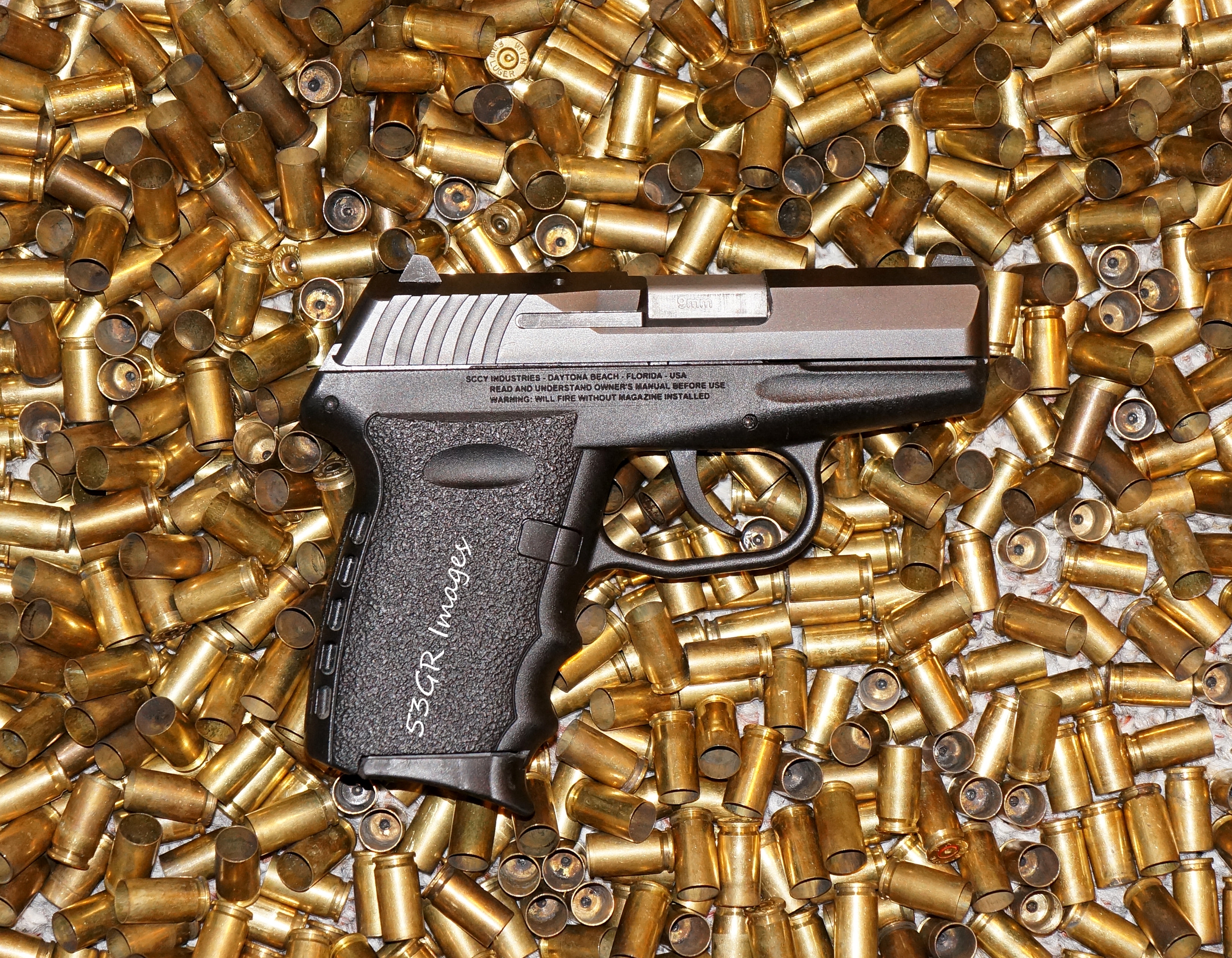 The SCCY CPX-2 has all the features you would expect in a modern, semi-automatic pistol. The slide locks back on an empty magazine, the mag drops free and the slide release is well placed on the frame. The magazine itself is a traditional double-stack 10-rounder, which is quite compact.
The slide and barrel are 416 heat-treated stainless steel. Furthermore, the slide is ballistic nitride (QPQ, Melonite, salt bath)  treated, giving it excellent corrosion and scratch resistance. This feature in itself is a huge deal for me. For the last year and a half, all the barrels I've bought for AR-15s have been nitride treated. The increased Rockwell hardness is excellent. It shrugs off abuse remarkably well and to have a pistol slide treated in such a manner is truly something I appreciate.
It's a double-action only pistol which is hammer fired. The hammer is internal and will not snag on clothing, which is a plus. I like the fact that it has second-strike capability. If you get a light-primer strike, all you have to do is pull the trigger again.
To increase the reliability of the CPX-2, I treated both the slide and the barrel with FrogLube paste. As a lubricating agent, it's incredible and has decreased both the cleaning time and increased the durability of the firearm. Carbon from the cheap Russian ammunition I shoot now wipes off with ease from the inside of the CPX-2.
When I carry this pistol, I load it with hollow-point rounds. For those of you who like to carry +P ammunition, that's fine. According to Jason, one of the Tech Gurus at SCCY, the CPX should be only fed a limited diet of +P. So it's fine to carry in your gun and occasionally use to make sure you're still on target. Do not run +P exclusively and heavily through this pistol and then complain down the road when it fails.
Honestly, I liked this pistol right off the bat. It's smaller even than my HK P200SK, while retaining the same capacity. Oddly enough, I was able to force an eleventh round into it. I would not recommend this, though.
The recoil is a bit sharp, but much less than I expected from such a lightweight gun. The backstrap is designed to reduce the felt recoil. Honestly, I initially thought this to be a marketing gimmick, but after firing the CPX-2, I was convinced of the utility of the design.
Accuracy is decent. If you are firing quickly and under stress, your groups may be rather wide, though that can be said of almost any firearm. However, if you want to hit a small target, simply get used to the trigger and slow down. After a couple of my students raised doubts about the accuracy of the CPX-2, I promptly loaded a magazine, took my time and calmly shot the knuckles off of the target we were using (that target is an RPD-NV Handgun Threat 6).
This is really of very small concern, as the average handgun engagement distance is  only a few yards. And defense is what the CPX-2 is made for. It's not a target gun, and should not be judged as such. It's a little pistol you can slip into your back pocket (if you're too hurried to put on your holster) and get it into the fight quickly, if need be.
One of the only downfalls of the pistol is its magazine base plate. The current one has sharp edges that make it quite uncomfortable to handle outside of the gun. SCCY will be coming out with a different base plate with all rounded corners and edges. I recommend simply using 120-grit sandpaper to sand down the sharp plastic edges of the base plate. This does does not void the warranty at all.
I can't emphasize how much I appreciate the ballistic nitride coating of the weapon slide. That alone shows an attention to detail and commitment to quality. The CPX-2 a fine carry gun, which is one of the reasons that SCCY just broke the 70,000 marker for number of guns sold. Speaking of sold, I'm sold on this pistol. I would say that I'll be carrying it for years to come, but my wife has already laid claim to the CPX-2.
By Allen Cosby
The following two tabs change content below.
53GR is an avid shooter, hiker and tinkerer. Introduced to guns at an early age, the hobby became a passion in his early twenties. After two years in Iraq as a contractor for a defense company, he developed an unhealthy addiction to military surplus gear. Though he's currently in treatment, the prognosis is that the condition is chronic.