Accuracy testing the Wilson Combat 308 long range.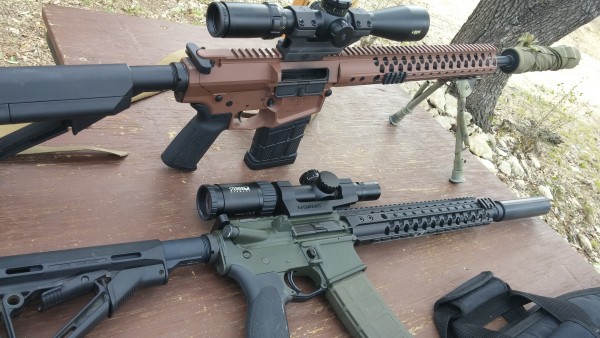 You know the saying, "only accurate guns are interesting" .  Well, the Wilson Combat 308 with the 18″ fluted barrel is VERY interesting.  It has proven to be very accurate and extremely important to me, especially for a 308 is that it is not finicky and shoots well with multiple types of ammo.  I have shot it with 165-178g ammo of about 10 different types.  All of them have the same point of impact.  Even out to 500 yards.  I have shot this gun and made hits out to 1K.  For hunting I would feel comfortable running several different loads of 165/168g ammo out to 400, 500 on a calm day.  If it is windy, of course the 175/178s work better at 500 and beyond.   In this video I run from 2-600 yards in 100 yard increments.  (special thanks to Copperhead Creek shooting range in Marble Falls, TX).  Optic on the 308 is a Bushnell LRHS (this is a fantastic scope) and the suppressor is a Templar Tactical Archangel.
The following two tabs change content below.
ccoker
Founding staff member, avid shooter, hunter, reloader and all around gun geek with an obsession for perfection