Triple Aught Design – Ranger Jacket LT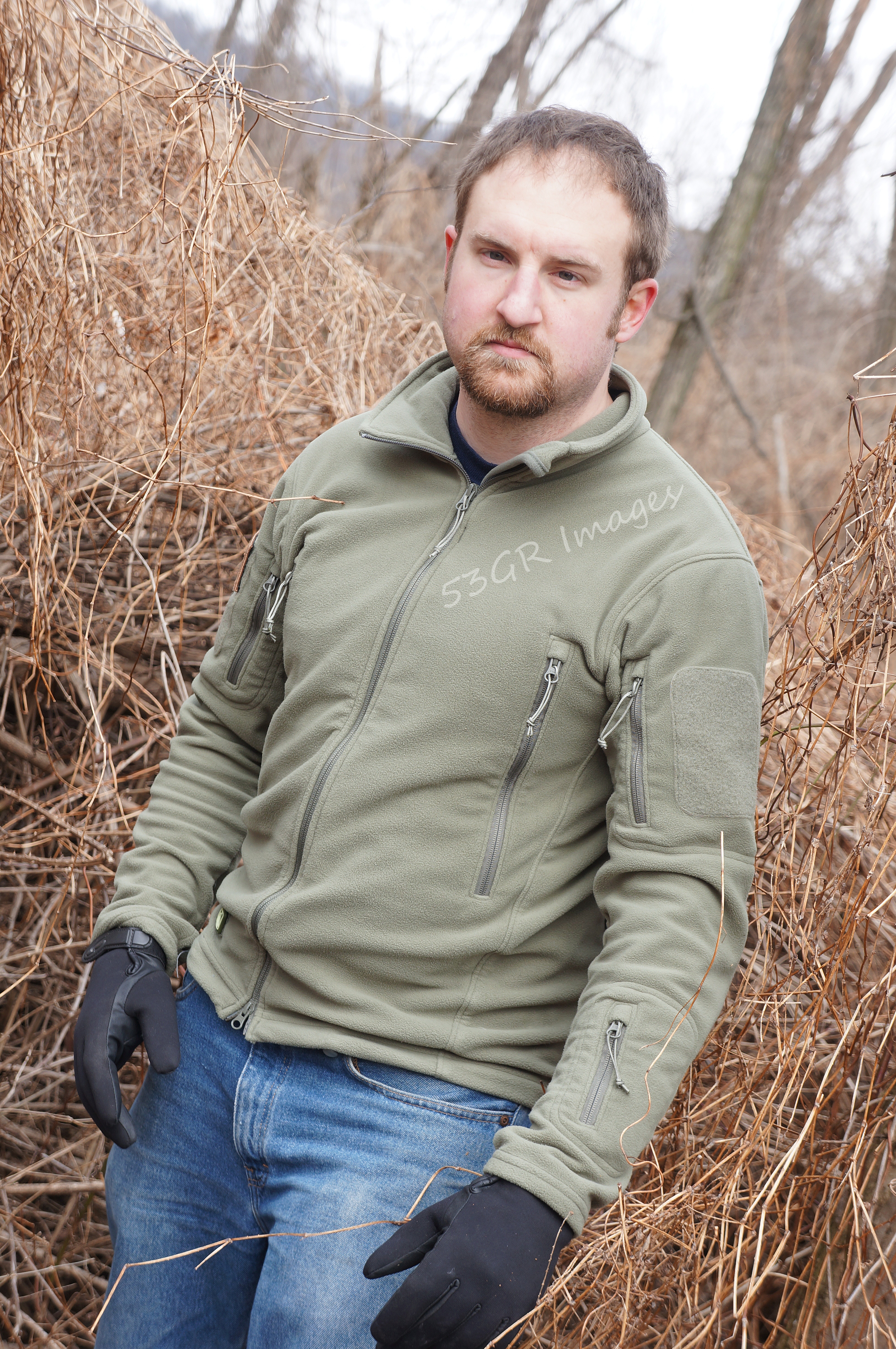 Twelve years ago, I bought a Croft and Barrow suede leather jacket.  I've worn it in several different countries, including Iraq and Nepal. In southern Iraq, it served as a blanket when I had to shiver to sleep on an army cot in an unheated metal box during the winter. I'll never throw this thing away, because it has extreme sentimental value for me. However, it's no longer my favorite jacket. That falls to the Ranger Jacket LT by Triple Aught Design. I've worn the Ranger Jacket LT on several overnight hikes (as a middle layer). I've worn it in rain, freezing rain and snow. But what about wearing it as your top layer? Well, the Durable Water Repellent finish helps ensure that you stay dry. Though it's a bit chilly, I've worn the Ranger Jacket LT as my top layer in snow and light rain. Is it comfortable? I've worn it literally every day since it arrived on my doorstep until the temperature started reaching 80 degrees outside. Now that the weather has chilled again (we're having a bi-polar spring), I've got the LT on again as I type this. The Ranger Jacket LT is the best designed jacket I've ever owned.
If you're at all like I am, certain things annoy the hell out of you. I hate putting a top layer on over something else and the mid layer sleeves bunch up, requiring me to reach up the sleeves and try to pull them down. Almost as bad is moving through brush, running, or pretty much any other vigorous exercise where your sleeves ride up on your arms.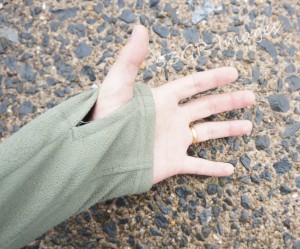 The Ranger Jacket LT solves this problem with thumb holes. Simply hook your thumbs through the holes and there's no danger of the sleeves riding up your arms. With TAD's usual attention to detail, the cuffs of these holes are integrated into the seam of the jacket, which leads to greater structural stability and wear resistance. The zippered front has an interesting feature: a two-way zipper.
Initially, I was a bit annoyed by this feature. However, it allows the wearer to unzip the jacket partway from the bottom, granting access to equipment on a duty or utility belt. This feature was designed specifically for handgun users (Law Enforcement Officers) in mind. It does indeed allow easy access to your belt region. This feature is particularly useful when you've hiked, made camp, had a couple of beers and need to write your name in the snow. No, I'm not including a picture.
The pocket on the left forearm holds my compass, and can easily hold car keys, credit cards or other small items. The upper arm pockets are similar in size, suitable for a packet of cigarettes, can of skoal, or a few granola bars. If you're into storing tunes instead of consumables, these upper arm pockets have media ports, allowing you to have your iPod on your arm and run the earphone cord up inside the jacket. Each armpit has four small cooling holes, or as I prefer to call them, "Tactical Stink Vents." Not much more I can say about those.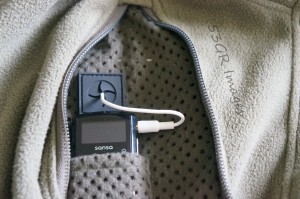 And stink you will, if you actually put any good use into this jacket. It's just a byproduct of strenuous physical activity.
Another byproduct is heat. What if you find that you're heating up on your hike, but don't want to take the jacket off or unzip the front? Simply unzip your pockets, assuming you're not packing a lot in them. The interior of each pocket is mesh and quite permeable, allowing for increased heat shedding. Believe me, when you're out on the trail and you open those pockets up, the resulting airflow helps drop your temperature quickly.
Perhaps the best feature of the Ranger Jacket LT is its incredibly light weight – a mere 22.7 ounces. A word on lightweight gear. Let's consider two loadouts that do roughly the same thing. The first consists of my Croft and Barrow leather jacket, a Belgian load bearing harness, QP Gear triple rifle mag pouch, triple pistol mag pouch, Condor Double M4 Mag Pouch, and the first-generation Shashka carbine. The second loadout consists of a Triple Aught Design Ranger Jacket LT, Blue Force Gear BELTminus, BFG Ten-Speed triple M4 mag pouch, Ten-Speed double pistol mag pouch, Ultralight dump pouch, BFG Medium utility pouch and Shashka Mk II.
The lighter barrel saves 7 ounces in the carbine and the Blue Force Gear saves 24 ounces on the LBE. But it's the Triple Aught Design jacket that really lightens your load. It saves 27 ounces. So the weight difference between these two setups is a whopping 58 ounces. Now, I know some of you may be saying, "That's just a few pounds; what's the big deal?" Think of it this way, the weight you saved is equivalent to a CamelBak ThermoBak 3L (18 ounces of weight) and 40 ounces of water.
The light weight also means that the Ranger Jacket LT is something you can stuff into a pouch and carry along on a hike, just in case you might need it. No matter how high the temperature gets, the Ranger Jacket LT will always be in my camping backpack when I'm on the trail. If the temperature drops at night, you'll be glad you have a jacket that'll keep you warm. Its compactness, versatility and quality make the Ranger Jacket LT an essential piece of gear.
– By Allen Cosby
The following two tabs change content below.
53GR is an avid shooter, hiker and tinkerer. Introduced to guns at an early age, the hobby became a passion in his early twenties. After two years in Iraq as a contractor for a defense company, he developed an unhealthy addiction to military surplus gear. Though he's currently in treatment, the prognosis is that the condition is chronic.