The Magpul MOE Stock is one of the best upgrades for the AR-15 platform. Strength is unbeatable, it looks dang attractive, and the comfort felt shooting it is unmatched. This is one of the best stocks I have ever used on any AR.
I recently purchased this stock in the Mil-Spec Dark Earth variation, as I am building a two-tone AR-15, and was extremely excited to put this on my carbine, but I ran into one problem. It wouldn't fit! Meaning, the stock wouldn't even go half an inch down the buffer tube without getting stuck. I assumed that I ordered a Commercial stock rather than a Mil-Spec, so I decided to whip out my caliper to see. To my surprise the stock and the buffer tube were both Mil-Spec diameter (1.148″) So what was causing the ridiculous amount of friction?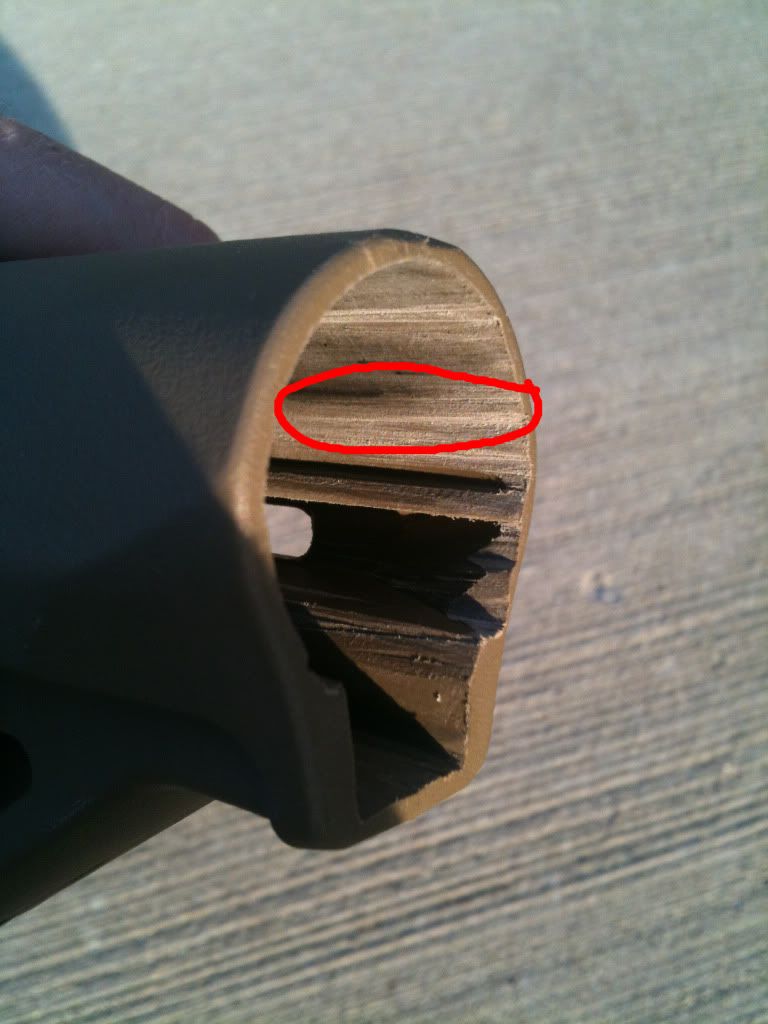 I decided that it was the stock and not the buffer tube causing the problem because I had a stock on previous to the MOE. I was right. I noticed lots of wear on the bottom lip of the stock and decided to sand that out until no more wear was evident. Still wouldn't fit. Now that's weird. I compared the MOE with my other stock and looked down the front of the MOE. I noticed two extra contact points on either side that weren't on my factory stock. Sure enough, lots of wear. Sand, sand, sand. After that was sanded down, it worked like a champ!
It was easy to collapse, extend, and use after. It feels extremely comfortable in the shoulder of the shooter and doesn't look that bad either. 5/5 in my book for a great stock and quick fix.
Despite the odd sanding and extra work, this stock is well worth the time and money. I believe the problem I had was due to a factory defect because I haven't heard a problem like it before. If anyone reads this thinking, 'The work is not worth it' or 'He had a commercial stock' Guess again. Magpul is a reliable company that I will have no problems buying from in the future.
Mike
By: Michael Reyneke
The following two tabs change content below.
Michael is an avid shooter who reviews hunting, survival, and tactical gear for Tactical Gun Review.
Latest posts by Michael Reyneke (see all)