OK, so I tried the HAMR at a static range up 500 yards with good result and obviously walking and shooting.  The 4x scope works well but what I found using the Delta point on top becomes uncomfortable for me and a bit awkward.  They work fine separately but together like most dual optics becomes… well not anything that I would want to use in a real life situation without a lot of practice and I don't want to have to train just to be able to use a specific optic.  I want to be able to pick up  a rifle and do what I need to do.
In a three gun match  running dual optics puts you into open class and much more serious competitors and this scope is not the one I would choice to use, or in a real life stressful situation, in which thinking about which optic on your rifle makes you think about it and that is not a good thing under fire.  So I understand that Leupold was trying to compete with the ACOG but in my humble opinion this ain't it.  Sorry Leupold, Normally love you scopes but this scope doesn't match up with my needs.  Your mileage may vary.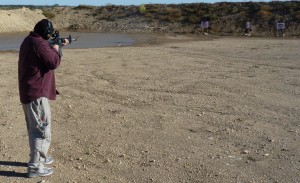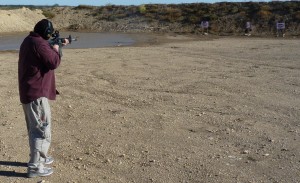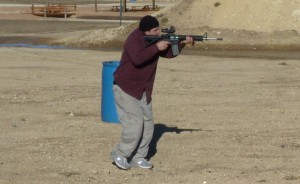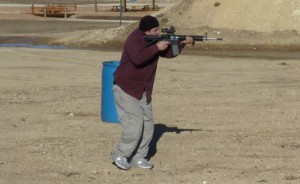 Ok here are the specs:
The Leupold® Mark 4® HAMR™ 4 x 24 Fixed Power Riflescope is a tough, compact, combat-ready telescopic sight designed for bright daylight, low light and night use. The sight comes with a ballistically matched, illuminated CM-R2 reticle designed for most popular tactical rounds and weapon systems. An etched glass reticle is visible with or without illumination to provide the perfect combination of precise distance marksmanship and fast target acquisition.
The Mark 4® HAMR™ has many features which are advantageous for military and law enforcement use. The addition of an available Leupold® DeltaPoint red dot sight further increases versatility by providing instant target acquisition when needed.
Designed for use with any AR15 variant, every aspect of the Mark 4 ® HAMR™ and DeltaPoint red dot sight combination was engineered for speed, precision and simplicity. When no single tool can do the job right, it's time to use a HAMR™.
Flat-top/Picatinny mounting system
LENS COATING: Xtended Twilight with DiamondCoat 2
Requires one "CR2032" lithium battery (Included)
Covered by the Leupold® Mark 4® and Mark 4® Electronics Warranties
ADJUSTMENT MARKINGS: 0.10 MIL Click
ENVIRONMENTAL PROTECTION: Waterproof
EYEPIECE DESIGN: Locking
ACTUAL MAGNIFICATION: 4.0
LINEAR FIELD OF VIEW (ft @ 100 yd): 32.0
LINEAR FIELD OF VIEW (M @ 100 m): 10.6
EXIT PUPIL: 5.9 mm
OBJECTIVE APERTURE: 24 mm
EYE RELIEF: 2.71″ (69.0 mm)
ELEVATION ADJUSTMENT RANGE (mil): 20.0
WINDAGE ADJUSTMENT RANGE (mil): 20.0
LENGTH: 5.5 " (14.0 cm)
MOUNTING SPACE: 3.73″ (9.47 cm)
WEIGHT (OUNCES): 14.4 w/Delta, 12.9 w/o Delta
WEIGHT (GRAMS): 408 w/Delta, 349 w/o Delta
Made in the USA
The following two tabs change content below.
Latest posts by Adam Dollinger (see all)