If you want to build a great AR15 or you want to upgrade your existing AR there are two items that matter more than anything else..  a good barrel and a good trigger.  There are lots of options out there, I am going to cover one of the best choices out there. Timney makes several options, I have tested the singlestage 3lb.
Two stage or singlestage? I think it is just a matter of personal preference, I don't think one is inherently safer or better. Personally, I prefer singlestage triggers set to about 3 lbs.  Some feel that is too light for defensive use and that is certainly understandable.
The Timney AR15 trigger is a simple drop in unit that takes just a few moments to install. In use it has a nice feel to the trigger face, there is no creep ( I DETEST CREEP!!!!), it breaks clean like a good bolt action, there is no over travel and the reset is short and positive.   I am very picky and there's nothing that I think that needs to be tweaked. It's an extremely good trigger that has ran 100%, ignites hard military primers like the CCI 41, has never doubled on me and has passed dropped testing.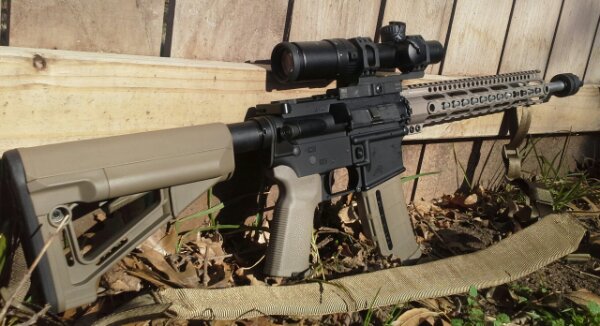 For more info: http://www.timneytriggers.com/shop/timney-ar-15-competition-replacement-trigger.aspx
The following two tabs change content below.
ccoker
Founding staff member, avid shooter, hunter, reloader and all around gun geek with an obsession for perfection