Tag Archives:
Schmidt and Bender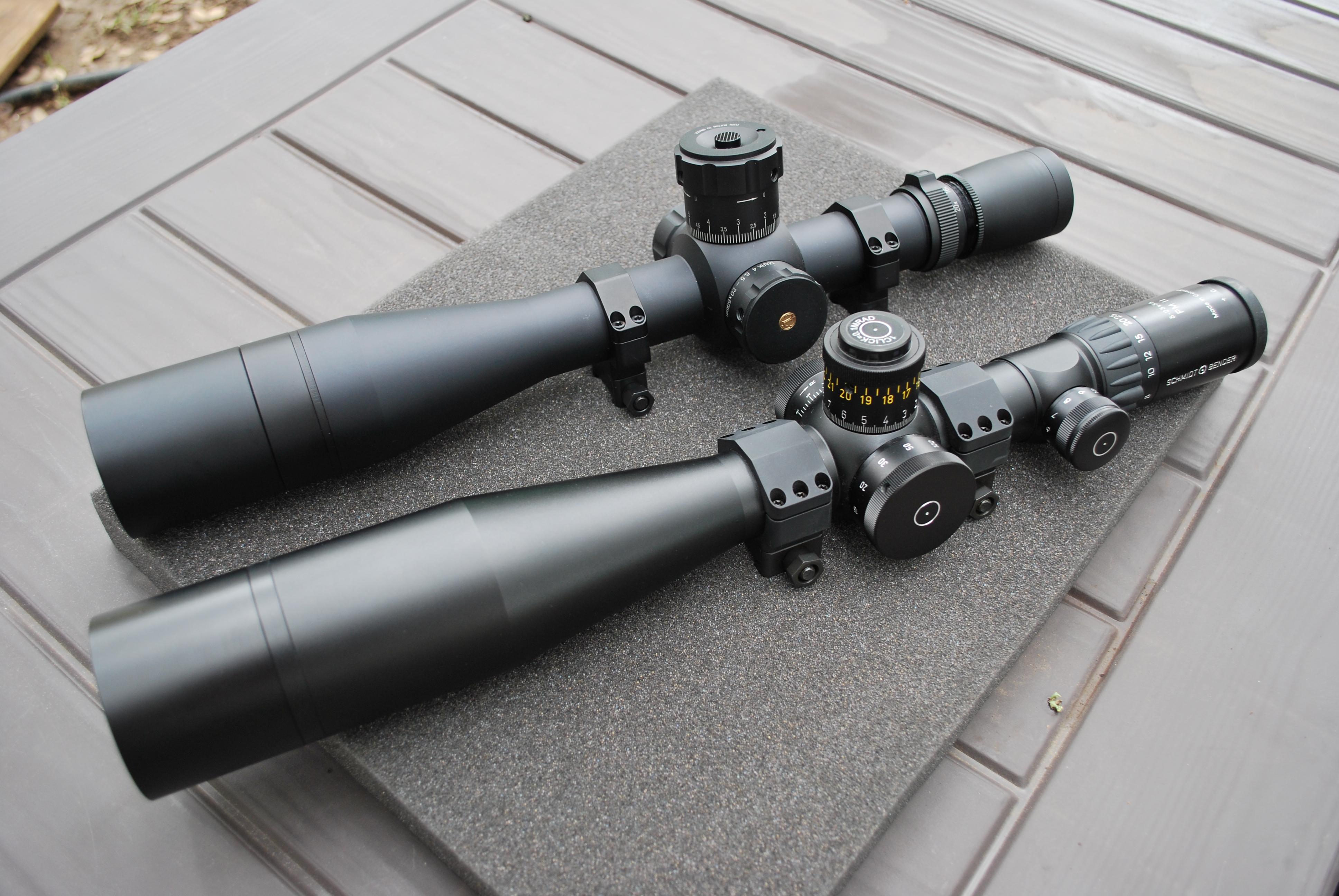 Beaverton takes on Biebertal: The scope review/comparison you've been waiting for!
The Leupold Mark 4 ER/T 6.5-20x50mm vs the Schmidt & Bender 5-25×56 PM II/LP!"
A dual review/shootout by Chad L. , Sr. Staff Writer
Thanks to Leupold's tactical optics division and my buddy "Chillin" on the hide, I was able to spend an afternoon comparing the new Leupold Mark 4 ER/T 6.5-20x50mm (34mm) M5A2 with the venerable S&B 5-25×56 PM II/LP.

I have been hunting with a 6.8 SPC for the last few years and have grown to really like the round and the AR platform. I have killed quite a few hogs and whitetails with it and have yet to not have something either drop on the spot or drop with in sight.  Wilson Combat makes an awesome 6.8! Everything I have killed with the round has been with handloads using Barnes bullets. Either the 110g TTSX, the 85 TSX and most recently the 95 TTSX. Click below to read my Wilson Combat 6.8 SPC review.