Tag Archives:
Nemesis30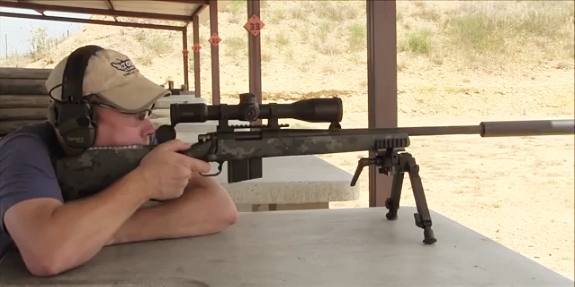 Spent some time at Best of the West shooting range testing the Templar Tactical Suppressors.  The Templar Tactical Archangel is very impressive in terms of  sound suppression and repeatable accuracy as well.  I took the challenge from the range master to hit a golf ball at 500 yards.
Not a first round hit but on the 2nd shot I looked at him and said "your golf ball just developed a major health problem."
Suffice it to say, these lightweight titanium cans deliver the goods.
Full specs at Templar Tactical.
Barrel threading courtesy of Morgan at Dallas Shooting Supplies..  Check him out, he does it right!
By staff writer: Charles Coker