By staff writer: Charles Coker
The Steiner Military 1-5×24 just showed up and I gotta say, initial impressions are quite positive..
Steiner Military scopes are built in Germany and are being distributed in the US by Burris Optics.  These are high end optics designed for hard use.
This scope features a 2nd focal plane reticle in a 1-5x magnification range with a 24mm objective.  It is definitely a true 1x scope with outstanding glass.  I am quite spoiled by testing lots of  high end optics and so frankly I expect a lot out of scopes in this price range.  This is the first time I have got to try one of the new Steiner Military scopes and so far, it has met my expectations.
Quick specs:
1-5×24
30mm tube
capped windage
exposed elevation turret wit zero stop
single turn, 10 mils correction
.1 mil adjustments
5.56 retcile with 1 MOA center dot and 2,3,4,5 and 600 yard holds (7.62 reticle available as well)
2nd focal plane
Impressions:
The glass is in the same class as S&B, Kahles, etc.. There is no distortion at the edges and it provides a very flat image with a large eyebox and is easy to get behind.  Resolution and contrast are really good.  The 1 MOA center dot lights up and on max is very bright, definitely "daytime" bright.  In the lowest settings (NV compatible) the dot appears very, very dim and very, very small.  I am REALLY impressed with this.  It appears smaller and dimmer than my S&B 1.5-6 Flashdot #9 and in no way negatively impacts your night vision.  I generally wouldn't consider a 24mm scope suitable for hunting due to the small exit pupil but this scope is surprisingly good in low to not light. The S&B with the 42mm objective is brighter but not significantly.   They did a stellar job on the illumination and glass on this scope.
The turrets are very positive with audible clicks.  It seems easy enough to turn but is stiff enough to resist accidentally turning if bumped as I was trying to move them by smacking with my palm on a glancing blow, numerous times.  Very well done.
The pictures taken are on my tripod adaptor and I will be using on a rifle next week once a new mount shows up.
I tried taking some through the reticle pictures but wasn't capturing them very well unfortunately.
Stay tuned for more on the Steiner Military 1-5 scope.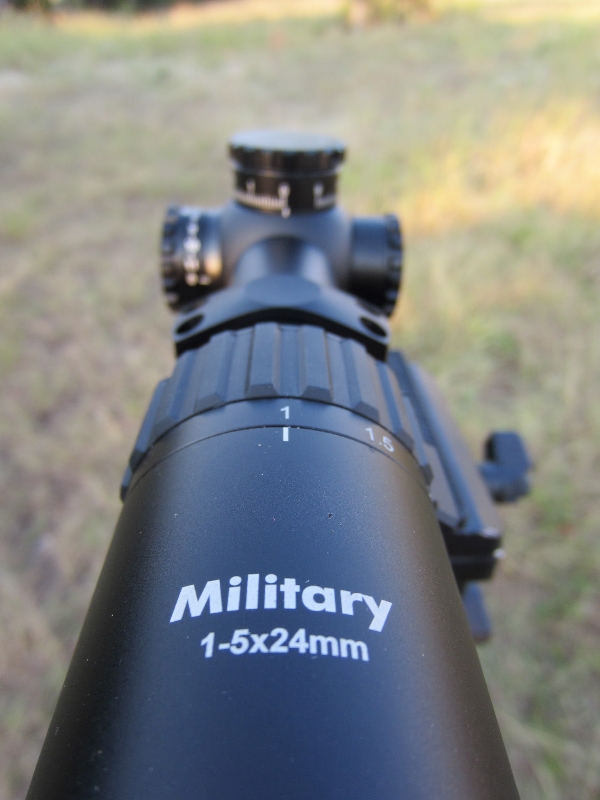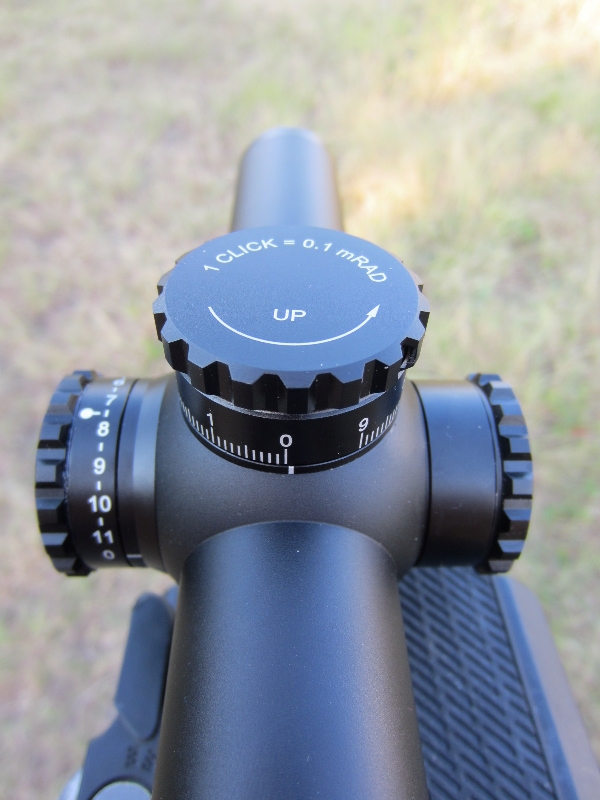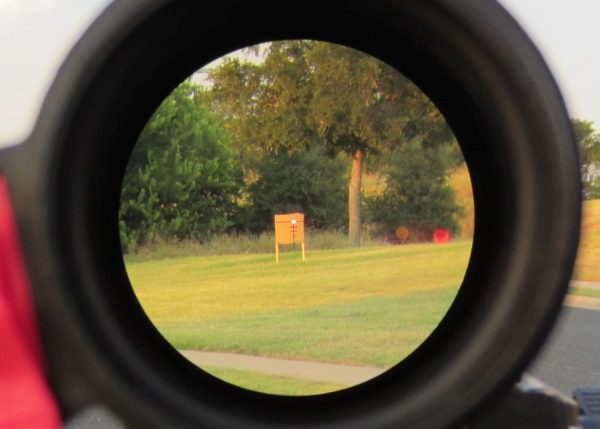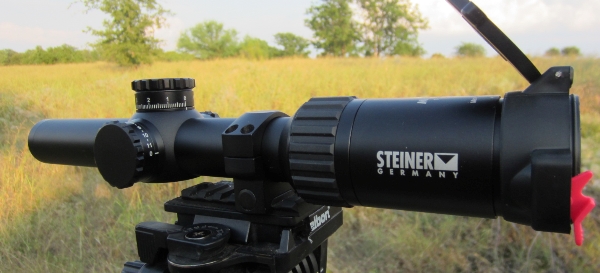 The following two tabs change content below.
ccoker
Founding staff member, avid shooter, hunter, reloader and all around gun geek with an obsession for perfection