It's really easy to dial in a mil based scope if your scope has a good reticle, you can use it to measure how far your scope is off from the point of aim and dial in the corrections.  However, it's hard to hold the scope perfectly still and get down to .1 mil increments.  Impossible if you don't have .1 mil gradients in the reticle.
You can take a shot, re aquire point of aim,  hold the rifle still, then move reticle to point of impact.  Again, not always easy to execute without a really solid rest.  I was looking for some mil based targets and came across these free ones online you can print.  Much easier, aim, look through scope, find the POI and then dial scope in.  Done.
Check em out..
https://geoballistics.com/wp-content/uploads/2015/06/MIL-Target.pdf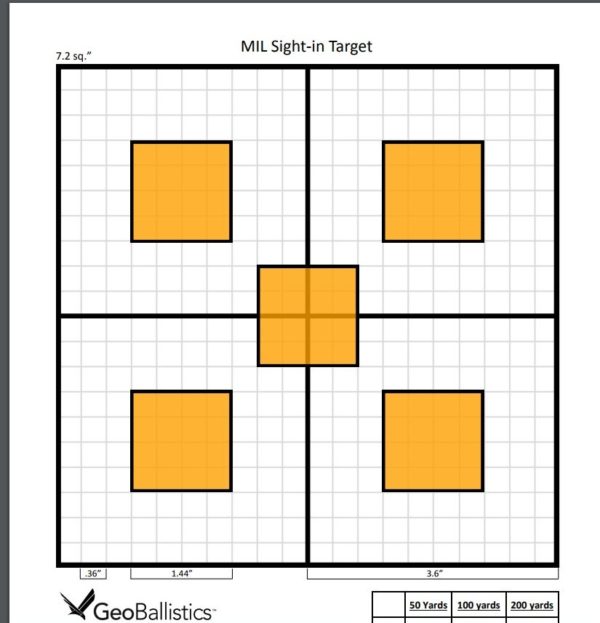 The following two tabs change content below.
ccoker
Founding staff member, avid shooter, hunter, reloader and all around gun geek with an obsession for perfection