Now, that's a bold statement!  Only time will tell if it is true and the gun proves to be reliable.  I have owned and own a lot of handguns for varying purposes including concealed carry.  As anyone that has been carrying for a while knows it's a balancing act of capability vs concealabilty.  
Ideally. you want a gun that is as thin and small as possible that holds the most rounds that is accurate and reliable.  I was aware of the Sig 365 release and to be honest, I really didn't give it that much of a thought.  I have two primary carry guns I rotate through.  A Glock Gen 3 G19 with a few tweaks and a S&W 442 J frame.  Both have been totally reliable and I practice with them often.
So, it wasn't until I got to handle one at the NRA show in Dallas that I was like "oh, this is cool!"  It's hard to believe they had 10 rounds in the mag in a grip that was so thin like a singlestack mag.  In fact, the gun is about the size of a singlestack 380.  I contacted Sig and had one sent to me and I have to admit, looking at it I am still going "I can't believe how small this is!"
Now, small is great but not if you can't shoot it well.
I am happy to report that the gun has cycled everything I have put through it including 135g +p Hornady Critical Duty ammo.  It's very accurate and I was busting clay pidgeons on a berm at 25 yards.  It shoots very well and it packs very well.
It carries very comfortable in a Clinger Holsters No Print Wonder.  I hadn't heard of this company but did a Google search for P365 holsters and they came up.  I liked what I saw and based on previous experience with holsters I chose the No Print Wonder.  It is a well made holster that secures the gun very well yet is also easy to draw and is very comfortable.  The cliche "I forgot I was wearing it" came to mind.  And the rig is light enough that I have worn it with shorts and no belt.
So far, I am VERY impressed with the Sig P365.  I will update this review when I get more rounds through it.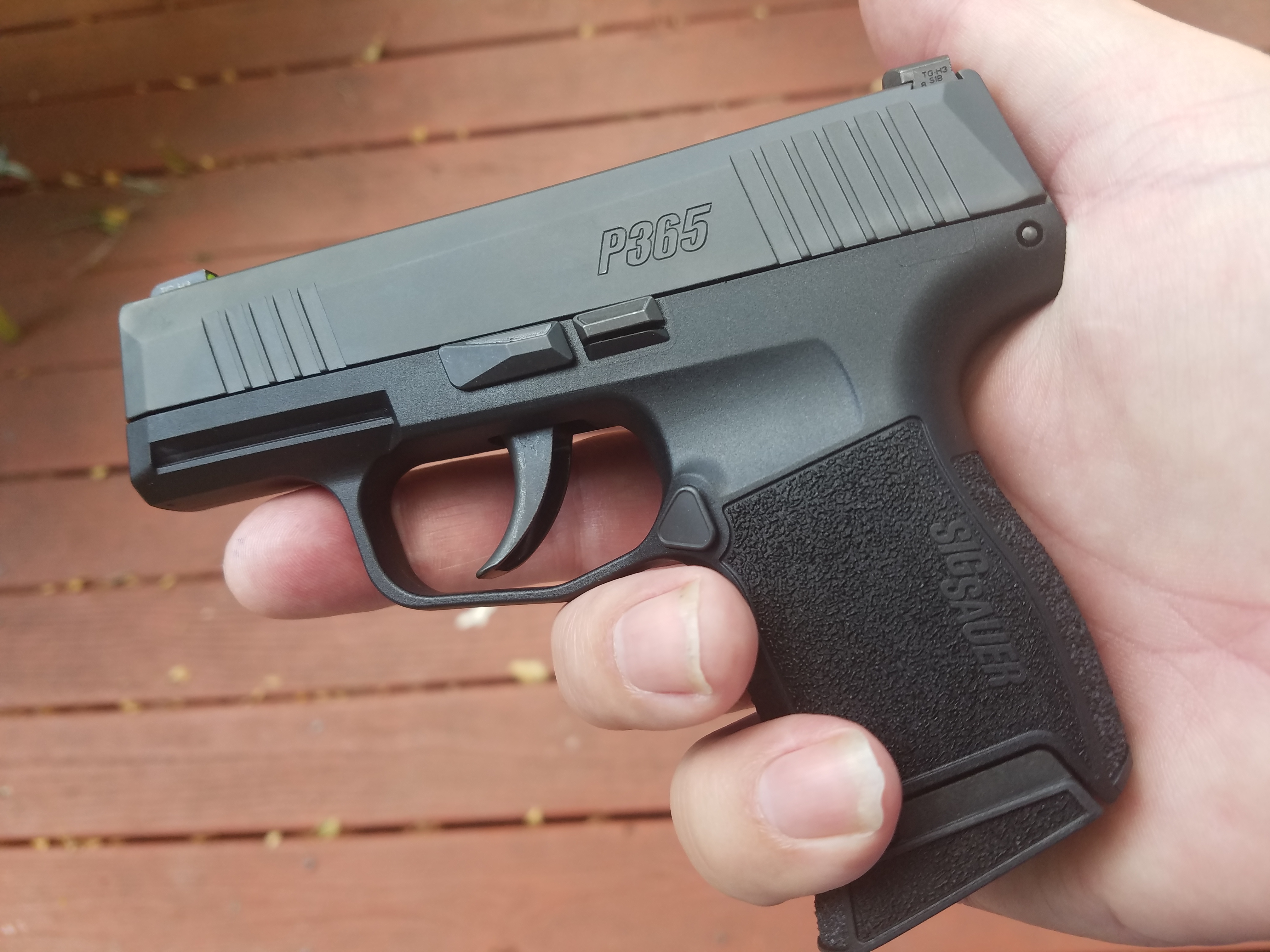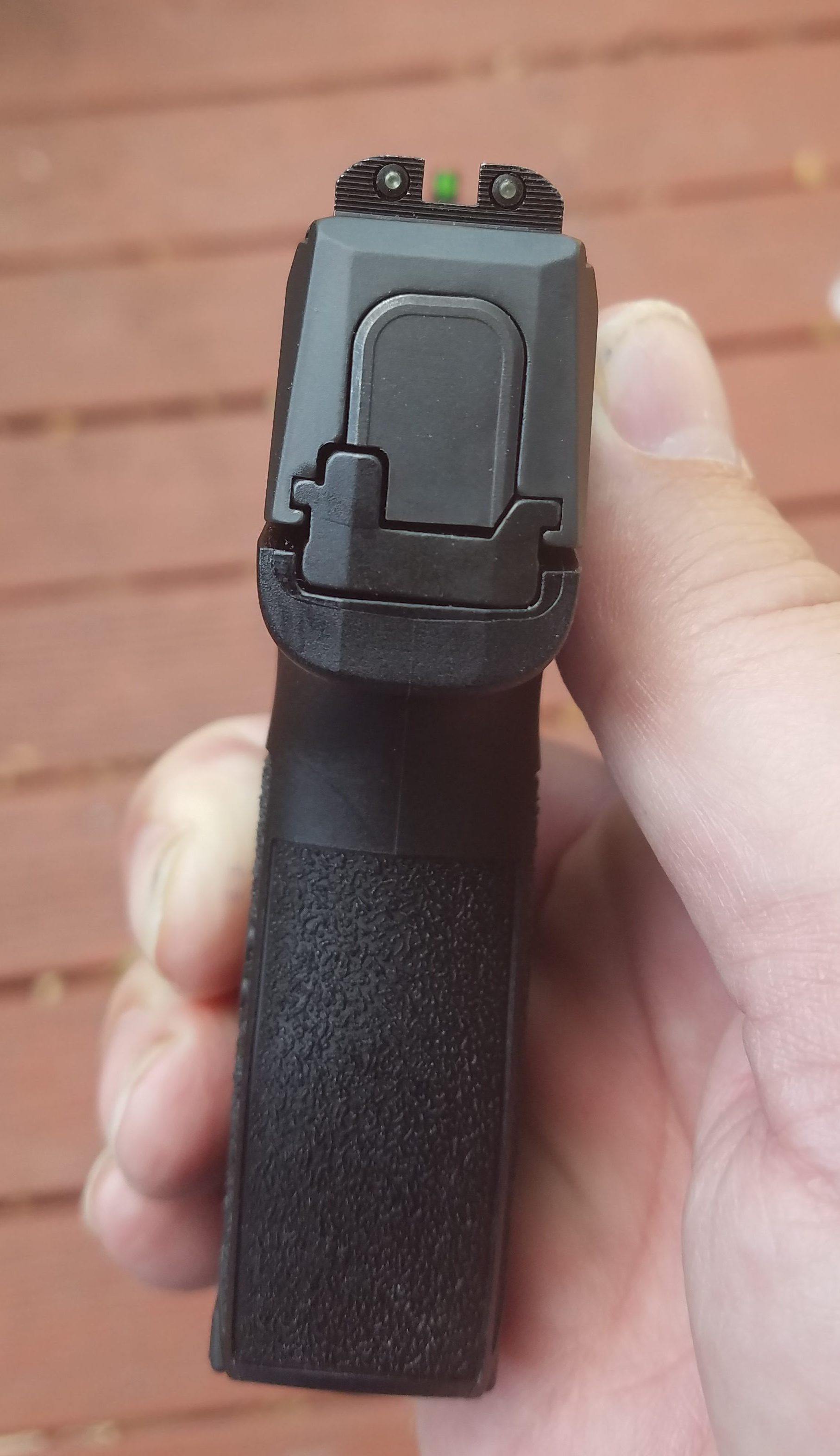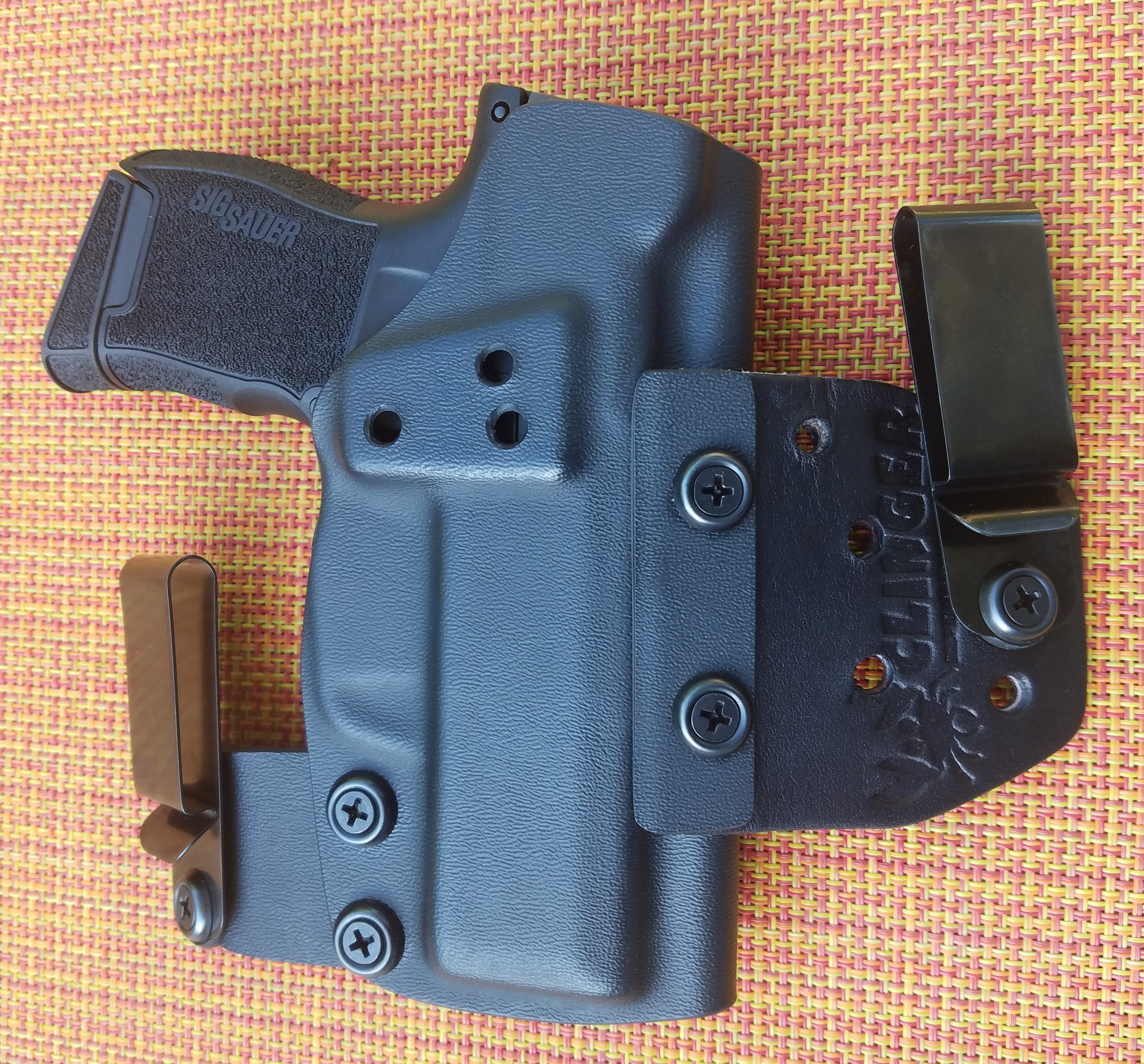 Here's how the Sig P365 compares to the S&W 442 and Glock 19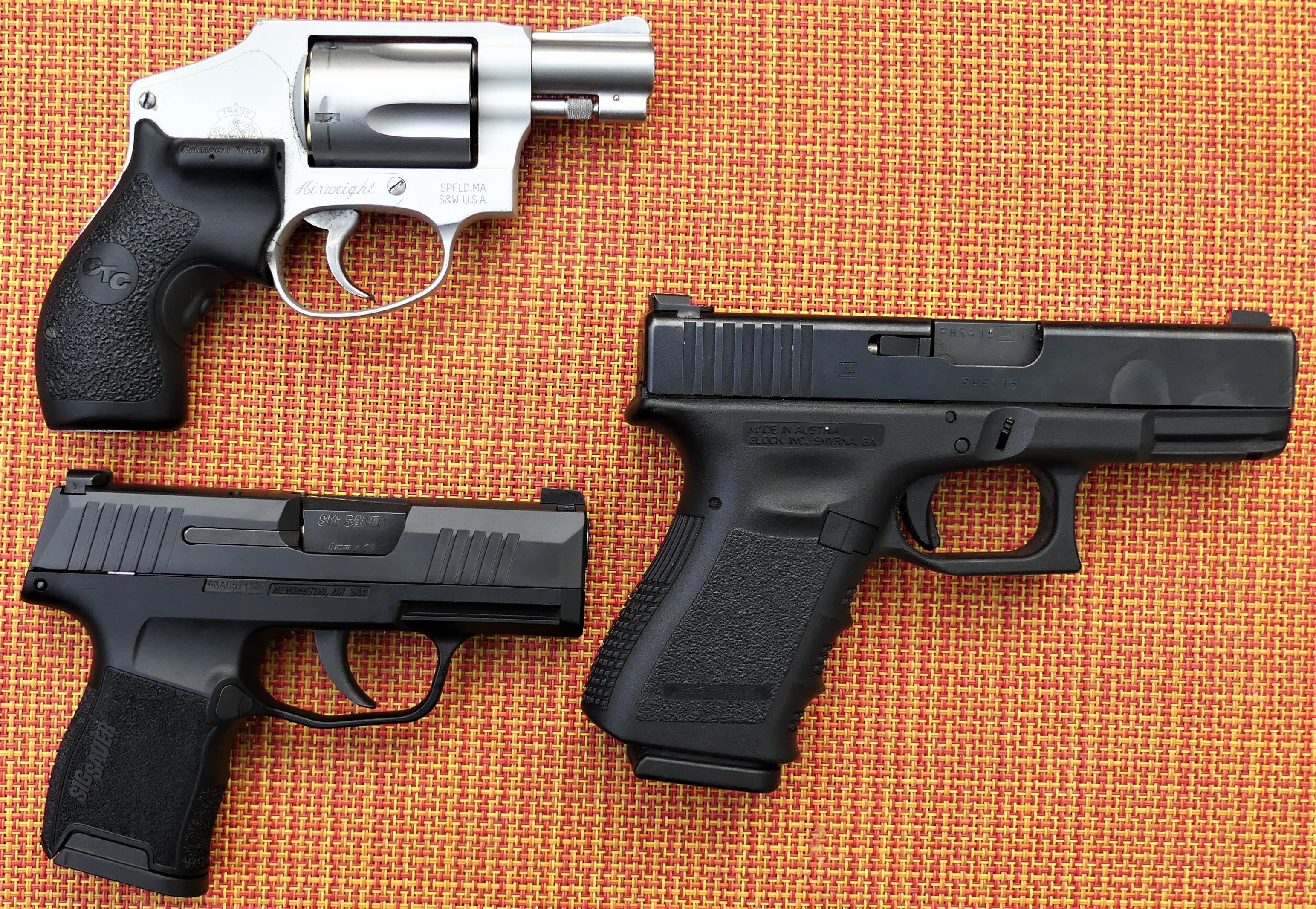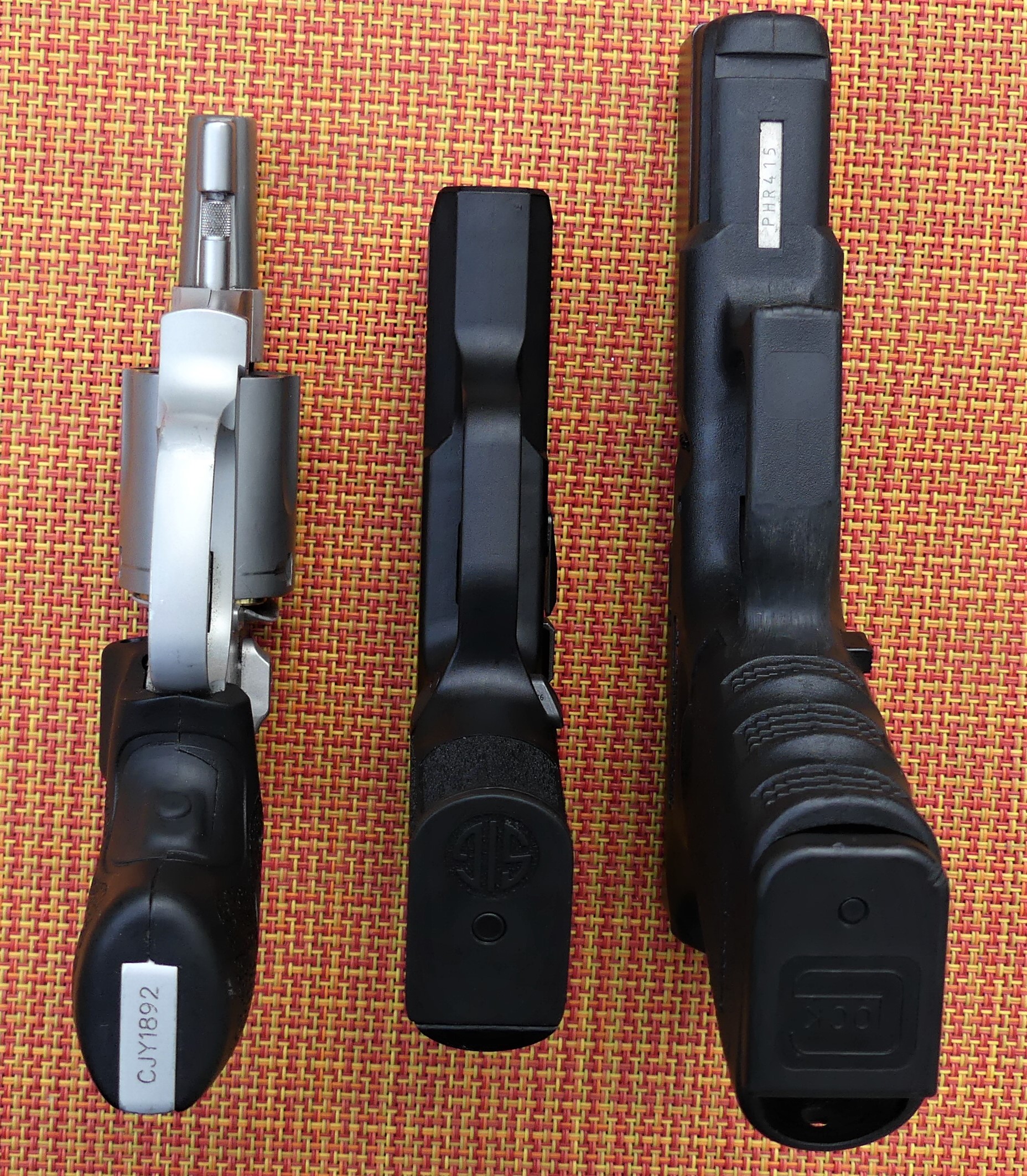 The following two tabs change content below.
ccoker
Founding staff member, avid shooter, hunter, reloader and all around gun geek with an obsession for perfection