We just got some cool stuff in from ODIN Works for an upcoming build we are doing.  I was looking for a very lightweight 12.5″ Keymod handguard and came across the ODIN Works unit.  It was certainly very lightweight at 10.3 OZ with the barrel nut/handguard mount and well, it looked cool.   I contacted ODIN Works and they were on board with our project for a lightweight 6.8 SPC hunting build.
We had a quick discussion and decided to get a few other products in addition to the handguard.  When the package got here we opened it up and were pleasantly surprised at just how light the handguard really was in person!  Very nice, I really like the attachment method as well, you tighten up the included barrel nut to spec and then thread on the handguard mount.    I like that the barrel nut and mount are effectively independent of each other.  The gas tube goes through this mount and the handguard bolts to it.  Simple, clever.
We also go the Keymod handstop, oversize mag release and low profile gas block.  Everything appears to be well thought out and executed.
Stay tuned for the gun build pictures and more updates on how well the ODIN Works parts are doing!
TGR Junior Staff member "Super Dave" approved!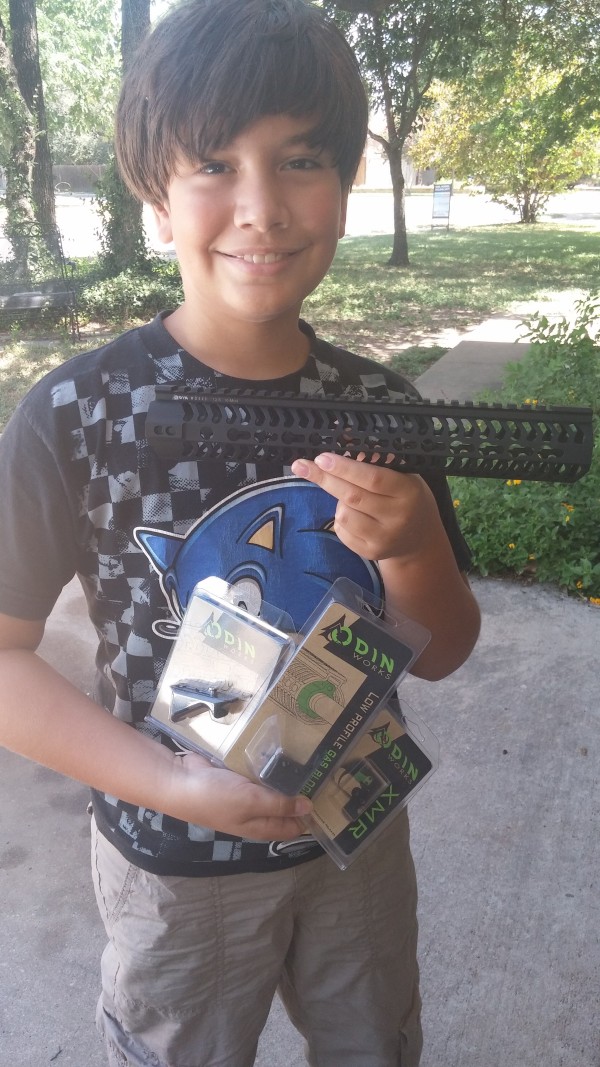 The following two tabs change content below.
ccoker
Founding staff member, avid shooter, hunter, reloader and all around gun geek with an obsession for perfection