GPO is a relatively new scope company started by guys with deep roots in German scope manufacturing, specifically S&B and Zeiss. They wanted to start a company that is using German parts and assembled here in the US. Zeiss did this to great success with the Conquest line. I have spent quite a bit of time using this fine optic. I would definitely recommend one and the price is VERY attractive.

The GPO 1-8 tactical is a first focal plane scope with the following features:
Mil based reticle and turrets
Zero stop on the elevation turret
Elevation and windage turrets are lockable, pull up to adjust, down to lock
34mm tube
Illuminated horseshoe reticle (full reticle illumination)
10.7″ in length
19oz weight
3.5″ of eye relief

Magnification:
1x – 8x
Field of View (FOV) ft @ 100y:
107 – 13
Field of View (FOV) m @ 100m:
35 – 4,4
The GPO 1-8 Tactical scope has really good glass, in fact, it has outstanding glass in my opinion.  There is no tunneling at 1x and it has a very wide field of view and is just a very easy scope to "get behind" so to speak. I have it on an 18″ 5.56 and a 16″ 6.8 SPC and have used it both in training and hog hunting.  It's easy to transition to different targets, both static and moving.  The low light capabilities impressed me out hog hunting and I have made a few shots in extremely low light.  The illumination gets down very, very dim.  I have the scope mounted in the awesome ZRODelta mount which is a very solid mount with a perfect return to zero.  About the only thing I can be nitpicky about is that I think some people will want the reticle to be a tad brighter for bright daytime use.  Truthfully, I used to be very insistent that a scope that I might want to use for say 3 gun HAD to have that. Well, I don't anymore as my testing on a timer shows I am not any faster.
The GPO 1-8 Tactical scope has an outstanding warranty, lifetime replacement, transferable, no proof of purchase or registration required.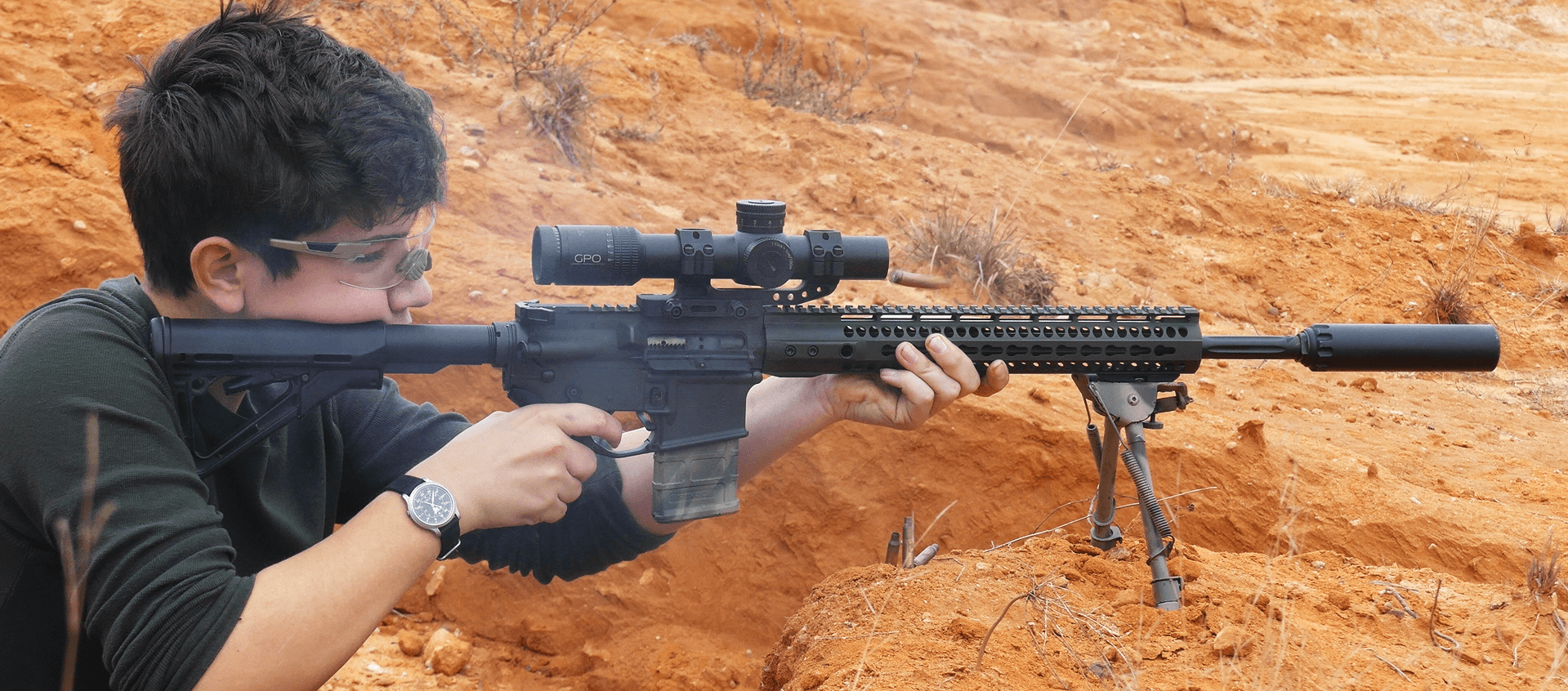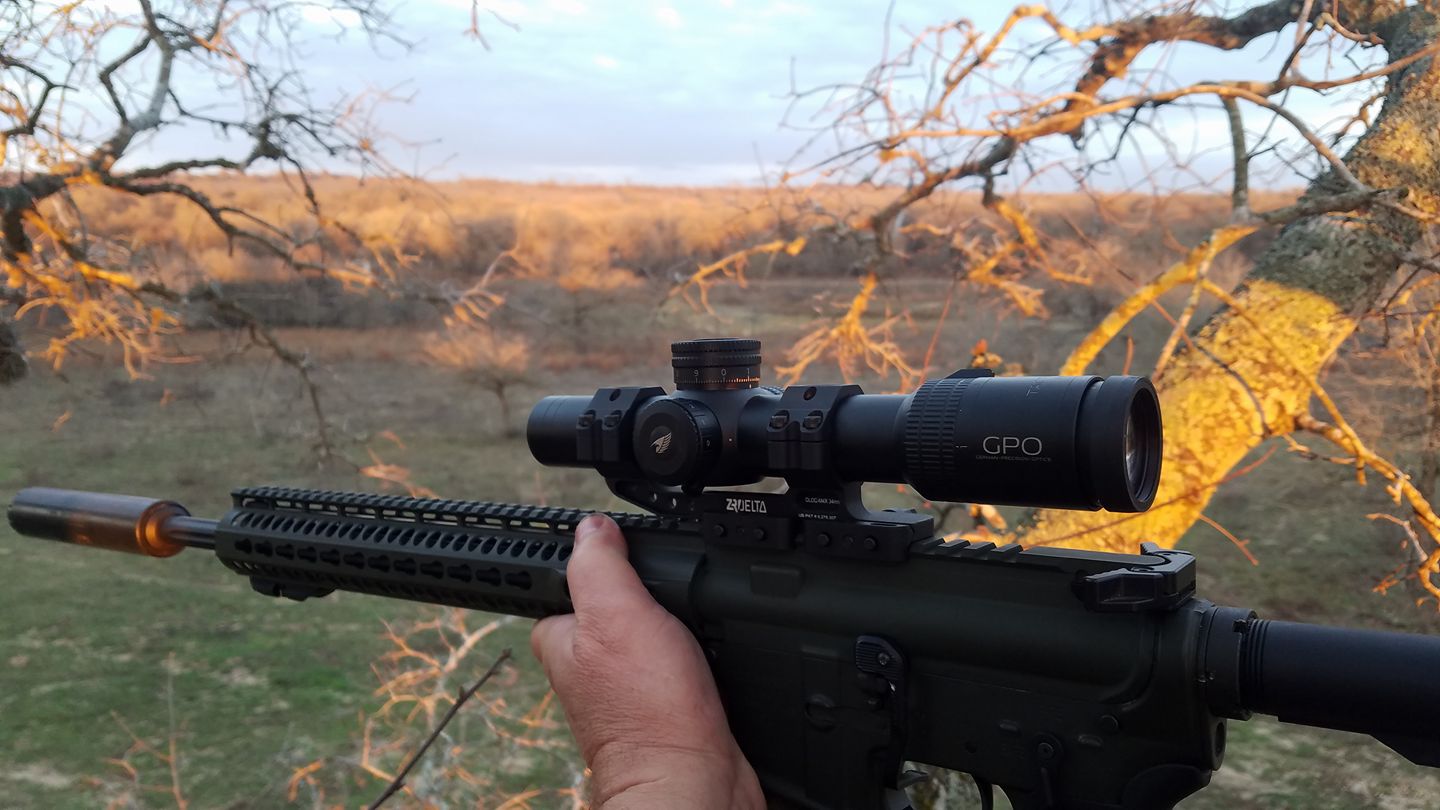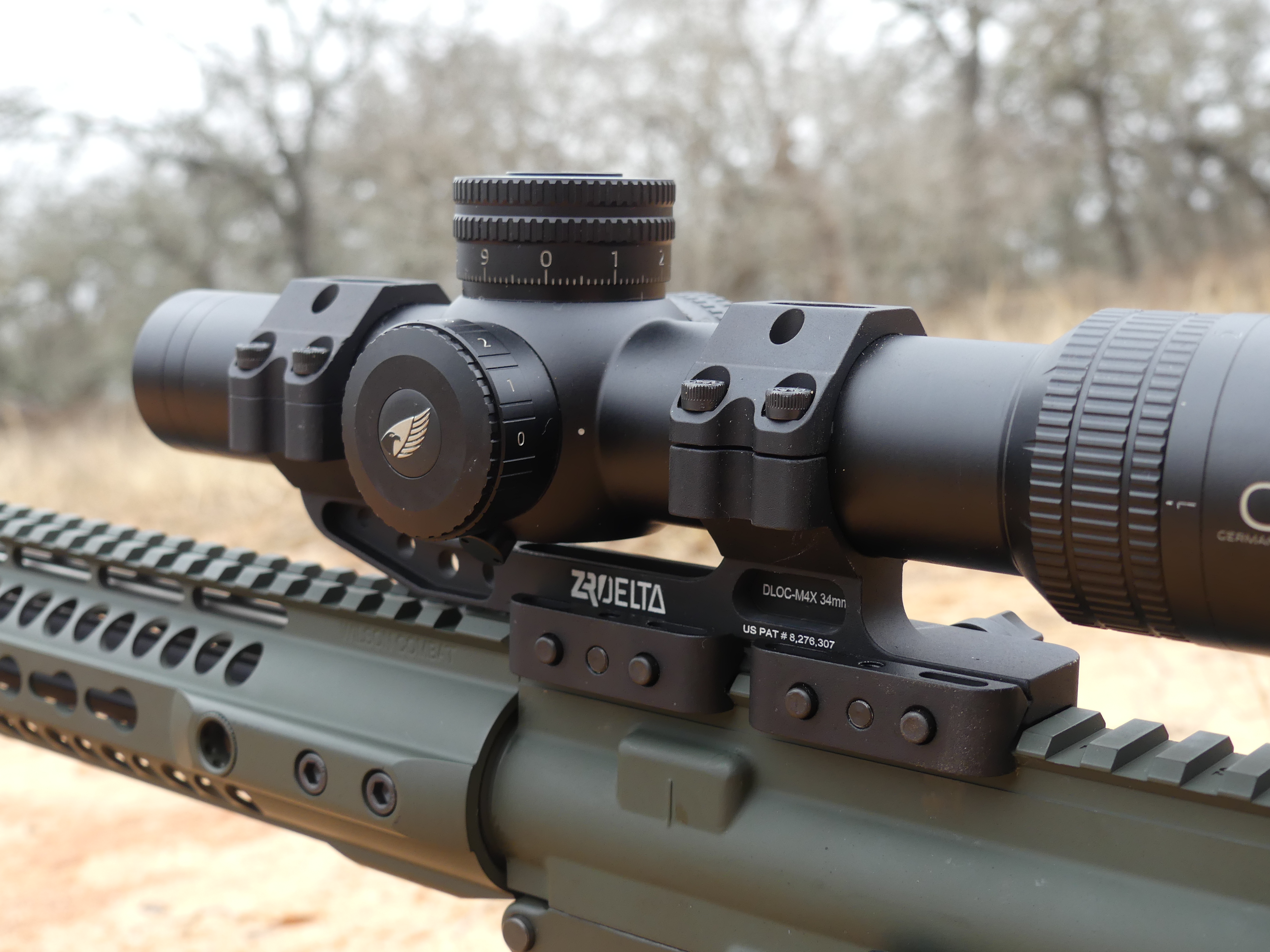 In action!
For more information:
http://gpo-usa.com/products/product-groups/riflescopes/passion-8x/29/gpotac-8x-1-8x24i?c=43#keyfeatures
The following two tabs change content below.
ccoker
Founding staff member, avid shooter, hunter, reloader and all around gun geek with an obsession for perfection