We got the opportunity to check out the new ultra compact Flir Breach PTQ136 last weekend. Man, this thing is SO small and works amazingly well!  This may be the ultimate spot and stalk thermal or like our buddy was using it, for LE use. So freaking cool.
Having a very small handheld thermal for being on the move is fantastic.  This thing takes a CR123 battery and will get a couple hours runtime and weighs less than 8oz!  You can even mount this on a helmet mount, oh and it records both video and still images.
Features: 
New FLIR Boson thermal core with 12 μm pixel pitch and 320 x 240 resolution
Bright, high definition FLCOS display
Industry-leading on-chip video processing
DoveTail / Bayonet interfaces
Quickly attaches to helmet and head mounts using mini-rail feature
Weighs less than 8 ounces (210g)
On board video recording with to 2.5 hours of internal storage or 1,000 pictures
Multiple palettes and reticle patterns
Digital compass/inclinometer for precise range and target orientation
Specifications: 
Detector Type: 320 x 256 VOx Microbolometer
Refresh Rate: 60 Hz
Start Up: <1.5 seconds
Image Processing: FLIR Proprietary Digital Detail Enhancement™
Lens system: 9.1 mm; F/1.04
Optical magnification: 1×
Field of View (H x V): 24° × 19°
Digital e-Zoom: 1× – 4× continuous
Diopter Adjustment Range: -5 to +5 dpt
Focusing Range: 0.25 m to infinity
Eye Relief: 16 mm
Display: Quad-VGA (1280 x 960) FLCOS
Video Output: Digital Video
Internal memory: Up to 1,000 images and 2.5 hours of video on internal memory
Temperature Imaging Modes
(Image Palettes): White Hot, Black Hot, Rainbow HC, Ironbow, Sepia, Artic,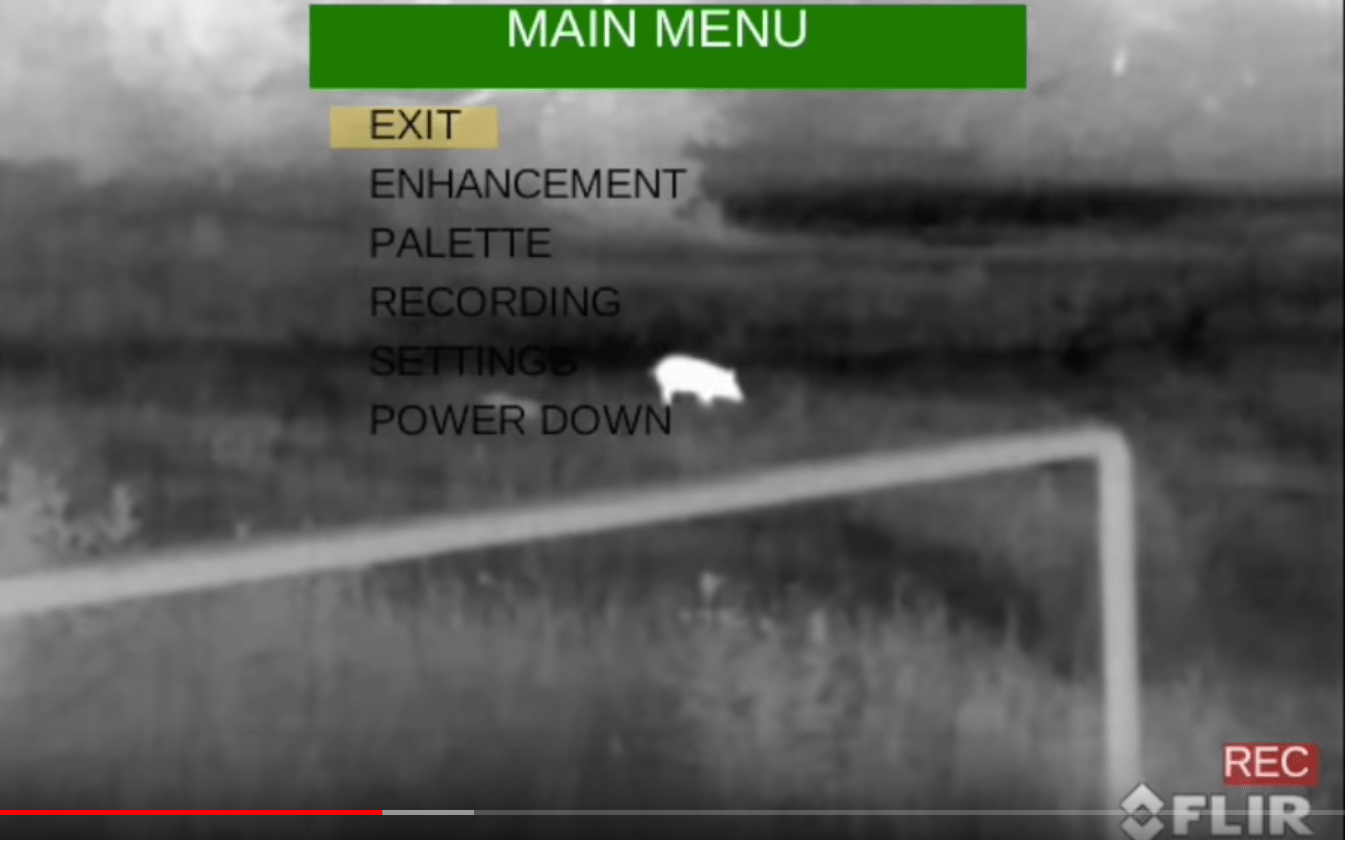 The following two tabs change content below.
ccoker
Founding staff member, avid shooter, hunter, reloader and all around gun geek with an obsession for perfection