I built a nice lightweight general purpose AR15 recently, came out very nice.
Check out the details below:
Midwest Industries 12″ key mod FDE
Wilson Combat LW 16 middy 1/7 twist 5.56 barrel, upper, BCG and parts kits
Syrac adj gas block
Aero lower
Timney 3lb single stage
Magoul STR stock and K2 grip
VTAC padded sling
Meopta ZD 1-4 in ADM mount
Saker Trifecta suppressor mount
This turned out reaaly nice..
Lightweight with great balance.
The Timney trigger is a nice unit with a no creep, clean break, no overtravel and short and positive reset.
I really like this trigger
The new Midwest Industries keymod handguard is very light, feels good and mounts solid.
Huge fan of all Wilson Combat products and think their barrels are a bargain..
Everyone I have had has been a shooter and they fit tight in their upper receivers.
The Syrac adjastable gas block allows for tuning the gas system for optimal function shooting bot suppressed and un suppressed.
The Magpul STR stock has a nice angled cheekpiece for a good consistent cheekweld.
The Magoul K2 grip has a more vertical orientation than the standard unit like the MOE and MIAD and is designed for a bit more "weapon high, head up" style of shooting.
All in all, a very nice setup for a variety of uses.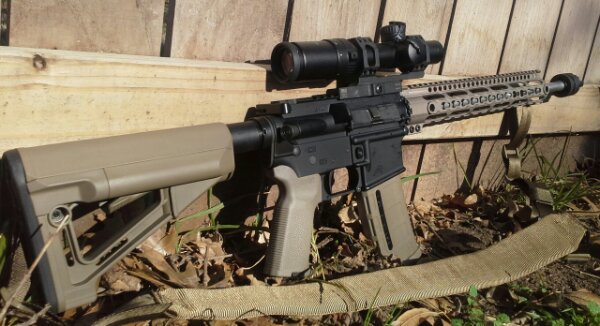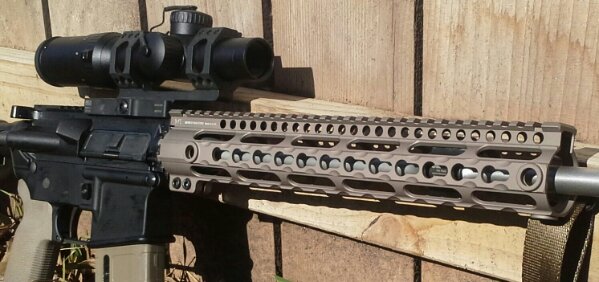 The following two tabs change content below.
ccoker
Founding staff member, avid shooter, hunter, reloader and all around gun geek with an obsession for perfection