CMC AR15 Trigger Review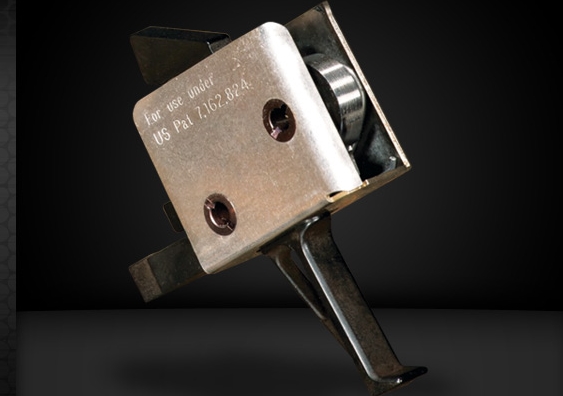 CMC AR15 Trigger
I have shot AR-15/M16 style rifles since late 1999 when I joined the US Army.  I have shot just about every configuration of the platform from the standard M16 equipped with the happy switch to a home built M4gery.  I have used most types of sighting systems, from fixed carry handle iron sights to high powered riflescopes all on ARs.  I would say the easiest thing you can do for an AR style weapon to assist with accuracy and follow-ups is to add a trigger.  
I will admit that I have shot numerous triggers from gritty and heavy mil-spec triggers, to race gun triggers with a reset so fast that precision work is almost impossible.  When it comes to getting the most from your AR I am asked often what upgrades a person can do easily that do not break the bank.  Here is where CMC Triggers comes in. CMC Triggers offers several different triggers with pull weights ranging from 3.5-6.5lbs.  The triggers are flat or curved all in a one piece simple to drop in design.  Simply tap out the trigger pins and remove the old crappy trigger, drop the CMC Trigger in, replace trigger pins in and you're ready to rock.  Installation is simple and only takes about 5 minutes.  Retailers carry the CMC Triggers for approximately $170.00 at the major online retail stores.  That price is considerably cheaper than the competition, especially for the quality of a part that the CMC Trigger is. 
A friend had given me a CMC 3.5lb Flat Trigger to try some time ago and I used the trigger for several months before I had to begrudgingly give it back.   I put the trigger into a 16" LMT carbine gas AR-15 and gave it a workout.  This was my go to, everyday rifle that I used for almost anything.  The gun was totally different after having the trigger installed and putting the stock LMT 2-Stage back in made the rifle a lot less fun to shoot.  Recently I picked up another CMC 3.5lb Curved trigger and I am just as impressed with this trigger as I was with the flat 3.5lb model.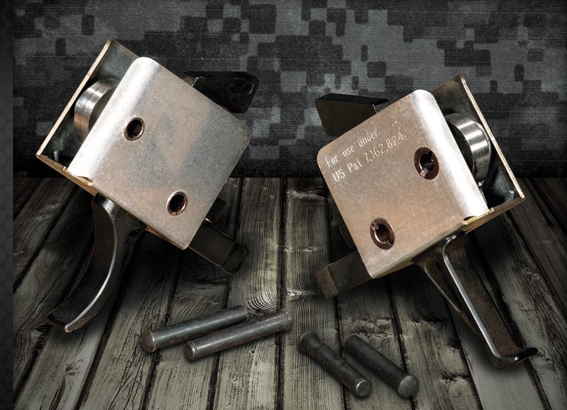 I have grown to appreciate a single stage trigger, especially in the 14.5-16" barrel length ARs.  A single stage trigger allows for little or no slack, a quick break, and a reset that is also fast and smooth.  Using my 16" carbine gas LMT rifle, my split times doing hammer pairs were much faster and easier to manage with the 3.5lb CMC trigger.  The break on the trigger has no creep and is met with literally a wall that's 3.5lbs until the gun fires.  Reset is short and easy to find which makes follow-ups fast and reliable.
While doing drills with my CMC Trigger, I noticed that the rifle was much quicker with follow-ups and slow aimed fire was also easier and more accurate.  The reset was fast and consistent and made precision fire much easier than the stock trigger.  Using fundamentals I was able to be a faster more accurate shooter using the CMC Trigger than the mil-spec trigger I had replaced.  As a note, the Flat trigger will have the same pull as the curved model, but I perceived the trigger to have a lighter pull than the curved model based on the shape of the trigger.
In conclusion, do I think that the CMC Trigger is the best in the industry?  No, but I think it's easily the best value and very competitive with triggers that cost much more.  The CMC Trigger is the true one piece trigger innovator and is great for a wide variety of shooting applications.  The CMC Trigger should be looked at by anyone looking for a trigger in the same price range as a Rock River 2-Stage,LMT 2-Stage, or the Timney Single Stage as I found it easier to control and I have found mine to be very consistent.
By: Jason Hallmark
Full time Law Enforcement
CMC Triggers is based in Fort Worth, Texas.  Check them out on the web at http://www.cmctriggers.com/
The following two tabs change content below.
ccoker
Founding staff member, avid shooter, hunter, reloader and all around gun geek with an obsession for perfection