Tag Archives:
scope mount
Press Release:  Arc-Angle Solutions Inc, a California based corporation, is rolling out the Arc-Rizer vertically adjustable scope mount (VASM) after years of development and testing.  The powerful combination of physics and extensive ballistics knowledge has produced a unique scope mount that will revolutionize long range shooting.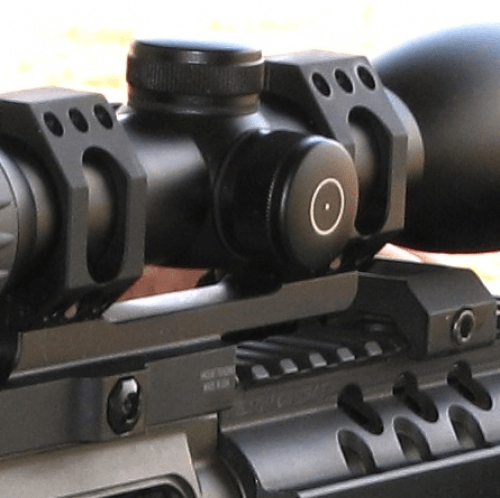 American Defense Manufacturing makes fantastic mounts in my opinion.
I have used them for scopes, ACOGS and Aimpoints.
Never had a problem with any of them and they have all proven to stand the test of returning to zero.
The Scout model.  This is their lightest model and has just one bolt holding it to the gun.
As with all of their mounts it places the center line of the scope at 1.5″ above the top of the rail for perfect eye elignment with an AR15 flatop. The scout places the scope forward to get the correct amount of eyerelief.
All AMD products are made in the USA and have a lifetime warranty.
It is also the most affordable, and I have been impressed with it's durabillity.
I had already verified this mount returns to zero when removed and put back on the gun (WC 6.8 SPC 18″ Recon) Cool, but how's this for a test? Twice I have removed mount from the gun, and the scope from the mount and put it all back together…
When I went to check zero, it was dead on.
I did this on yesterday evening and checked zero by doing a head shot at 250 yards on a steel target, it has a 6×6 "head" First shot, DINK! and down it went. Picked a small rock on the berm at 250 yards and nailed it. Moved out to 500 yards and was hitting a 12×12 steel plate every time That's very impressive to be able to completely remove the rings and put it all back together and still RTZ!
That means very tight manufacturing tolerances for American Defense. Pretty impressive if you ask me…
HIGHLY RECOMMENDED
Light, tough, looks good, returns to zero