Tag Archives:
P226
As I've mentioned before, the SIG P226 is my favorite handgun. It's as reliable as a Swiss watch and as enduring as the marathon runner. It fits well in my hand, especially the slide release, which is much further back on the slide than other pistols. I've tried to find a suitable replacement for the SIG, but so far, it's been a fruitless search.
A pistol is pretty useless if it's not on your hip (or ankle), so let's look at a couple of options for carrying a P226. When going concealed, I enjoy the Galco Summer Comfort holster. It's not terribly expensive, fits the SIG like a glove, and requires minimal break-in. I'll do an article on it later.
But what if you're going for open carry?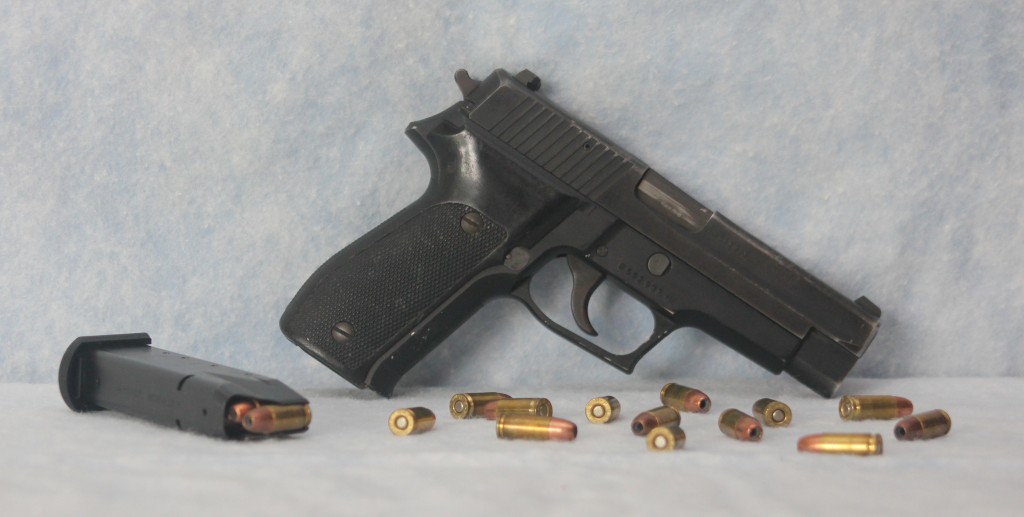 When I came home from Iraq in early 2010, I decided to get myself a welcome-home present. I'd been thinking of getting a SIG Sauer P226, partially on the recommendation of several former members of the British military. Their experience with the SIG P226 impressed them greatly, and they seemed to have much more confidence in that sidearm than our own forces had with the Beretta M9.