Tag Archives:
Nosler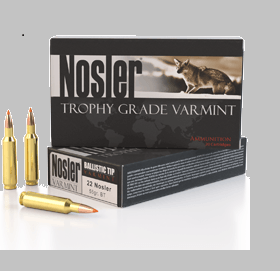 Nosler continues to push the envelope with the introduction of the Nosler 22.  Any new cartridge is met with some amount of skepticism but Nosler brings a certain measure of respect and accomplishment to the argument.  It is interesting that Midway already has complete AR uppers available and in stock for less than $500.  I'm a big fan of the 22-250 so that keyword caught my eye.  The press release follows. 
What do you think?  Does the world need another AR-15 cartridge?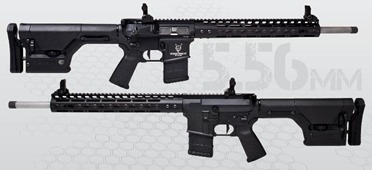 Nosler®, long known for manufacturing some of the world's finest varmint bullets and ammunition has partnered up with the master AR builders at Noveske® to unleash the new Varmageddon™ Signature Series AR Varmint Rifle. Designed to be the ultimate varmint hunting platform, the Varmageddon™ AR is equally at home in the prairie dog towns of the plains, or calling coyotes in the sagebrush.