Tag Archives:
Hunting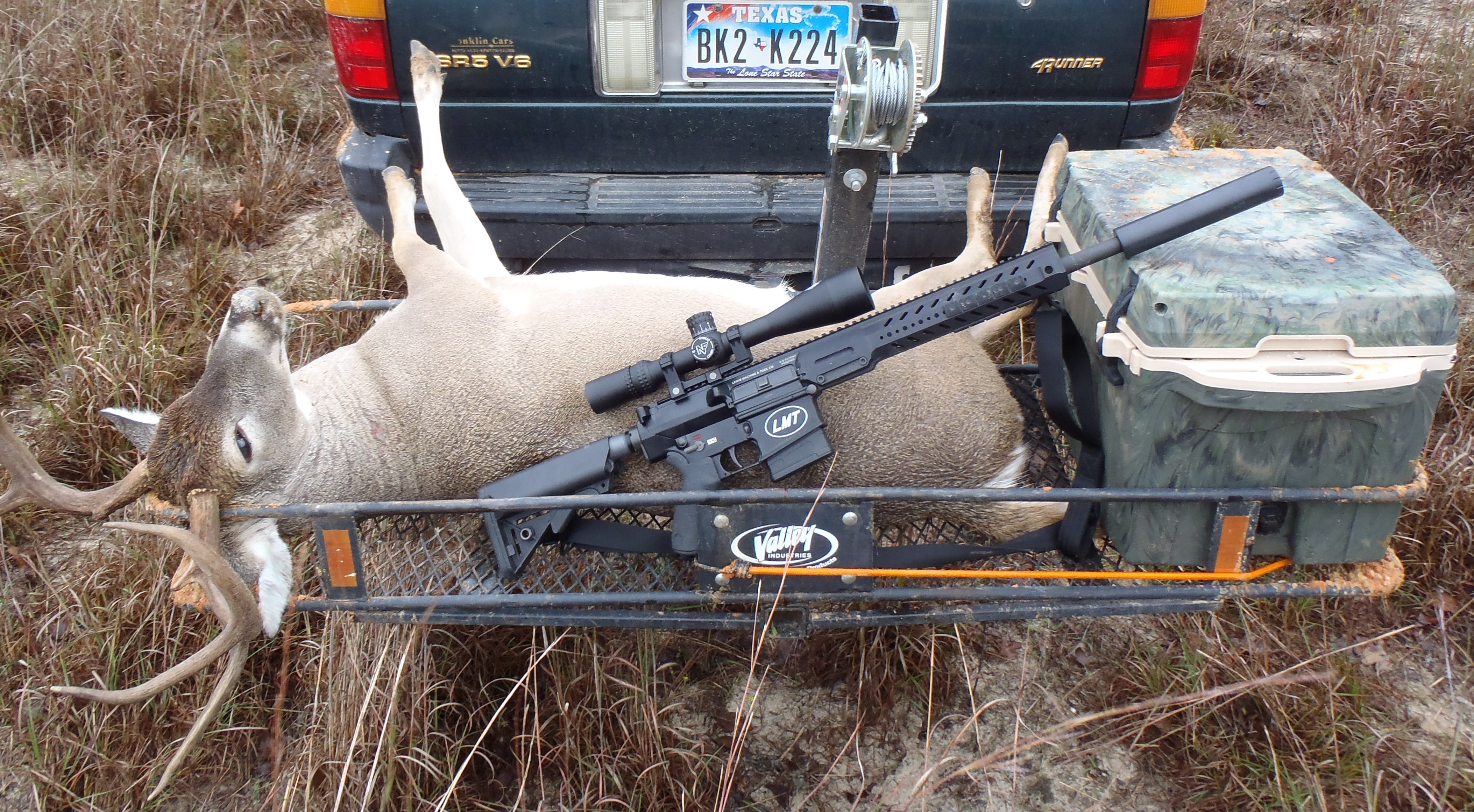 Silencers can now be used for hunting in forty States.  Eighteen States have legalized suppressors since the American Silencer Association was formed in 2011.  As of September 1, 2012 it became legal to hunt game animals with a suppressor in my home State of Texas – and you can bet I was ready with a new Templar Tactical (Crux) Ark30!  That first year only a handful of my friends were deer hunting with a suppressor.  Today, I estimate that at least a third of the sportsmen on our hunting lease run a can.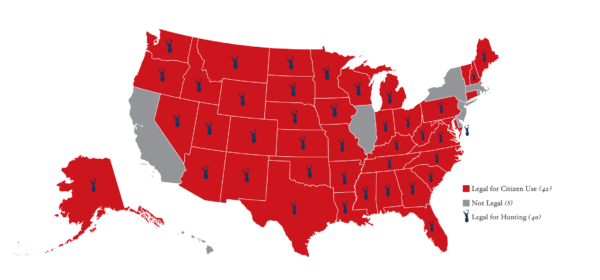 What is the best suppressor for hunting?  The short answer is, "whatever you got" as long as it fits the lawful definition in your State.  However, there are a handful of suppressors specifically made for hunting and we have field experience with many of them.  These hunting-specific suppressors share common traits:
Full-size silencer around 8″ length.
Aluminum / Stainless construction.
Moderate price point around $500 – $700 street.
Not Short Barrel Rifle rated.
Not Full Auto rated.
Direct thread or taper mount.
7.62 caliber.
Let's take a look at three of the most highly recommended suppressors purpose-built for hunting.  These models will all provide years of enjoyment and make a great entry-point into the NFA world.   It is important to understand that these are not heavy-duty beaters to burn through mag-dumps.  These are quality products but they are designed to run moderate rate of fire on hunting rifles.  Contrary to what the liberal left would tell you, suppressors are ideally suited for hunting.
Gemtech Tracker
Gemtech built the Tracker specifically for hunting.  At only 11.3 ounces and 7.9 inches it is lightweight – which is great when stalking through the woods or mountains.  Gemtech is a well-respected industry leader.  You can't go wrong with the Tracker.  Silencer Shop current price $470.
Gemtech Tracker on a TC Contender