Tag Archives:
gun reviews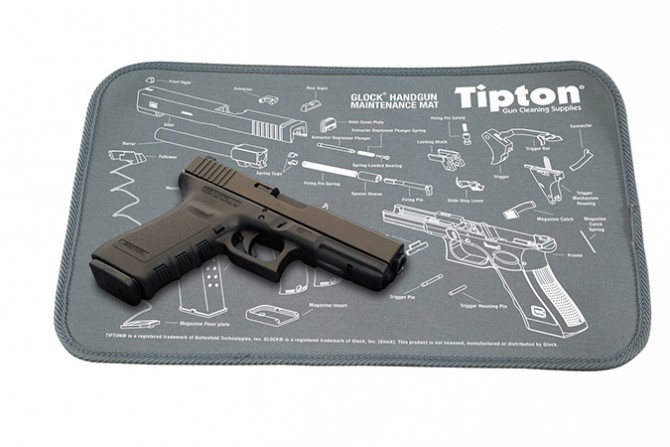 Quite a number of people overlook the importance of having a gun cleaning mat. It doesn't matter how careful you are when cleaning your gun, there are high chances of spills and splashes. This is why it is necessary to have a gun cleaning mat that will protect your table or work surface from harsh chemicals and other solvents. On top of that, they also protect your gun from scratches especially if you are moving your weapon around a hard surface.
Gun cleaning mats are specifically designed for gun cleaning and hence feature a leakproof material such that no oil can leak through the mat. The mats are available in different sizes and thicknesses so you can select the one that you like and meets your need. I have researched and hereby provide you with 5 best gun cleaning mats to look for in 2018. They are great mats with soft padded surfaces and nonslip backing that keeps the gun in place.
#1: Yes4All Gun Cleaning Mat Pad
If you are looking for a gun cleaning mat for rifles and shotguns, this is the best pick today. The pad is designed with a high-quality material that doesn't allow lubricants and solvents to reach your work surface.  It provides you with a safe placement on flat surfaces which also protects your weapon.  This lightweight and two-sided gun cleaning mat is made to last longer. It has a thick and soft polyester material that doesn't scratch your gun. There is also a neoprene rubber backing that ensures everything is in place and doesn't slide while working. When you need to store it, it rolls up easily into a compact shape making it easy to store after cleaning. With this protective gun cleaning mat, you can maintain the condition of your table, bench or desk when cleaning your weapon.