Tag Archives:
Curtis Proske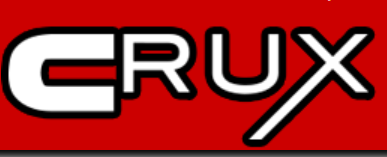 Crux Suppressors are finally available through the Silencer Shop!  The business agreement has been years in the making but the complete line of Crux suppressors can now be purchased through the Silencer Shop.  The Crux Nemesis 30 is one awesome silencer.
Full disclosure.  I have spent time with both Dave and Curtis.  I own several Crux suppressors and I have purchased suppressors from the Silencer Shop. 
Crux was formerly known as Templar Tactical.  In fact, my first suppressors are rolled with Templar Tactical.  The initial Templar Tactical product line-up included the Nemesis (6″), Ark (7.5″), and Archangel (9.25″).  These are all 1.5″ diameter, full titanium cans.  For marketing reasons, the name was changed to Crux several years ago.  The two newest models are the Axe and Saxon both of which are slim 1.375″ cans.