Tag Archives:
Ark30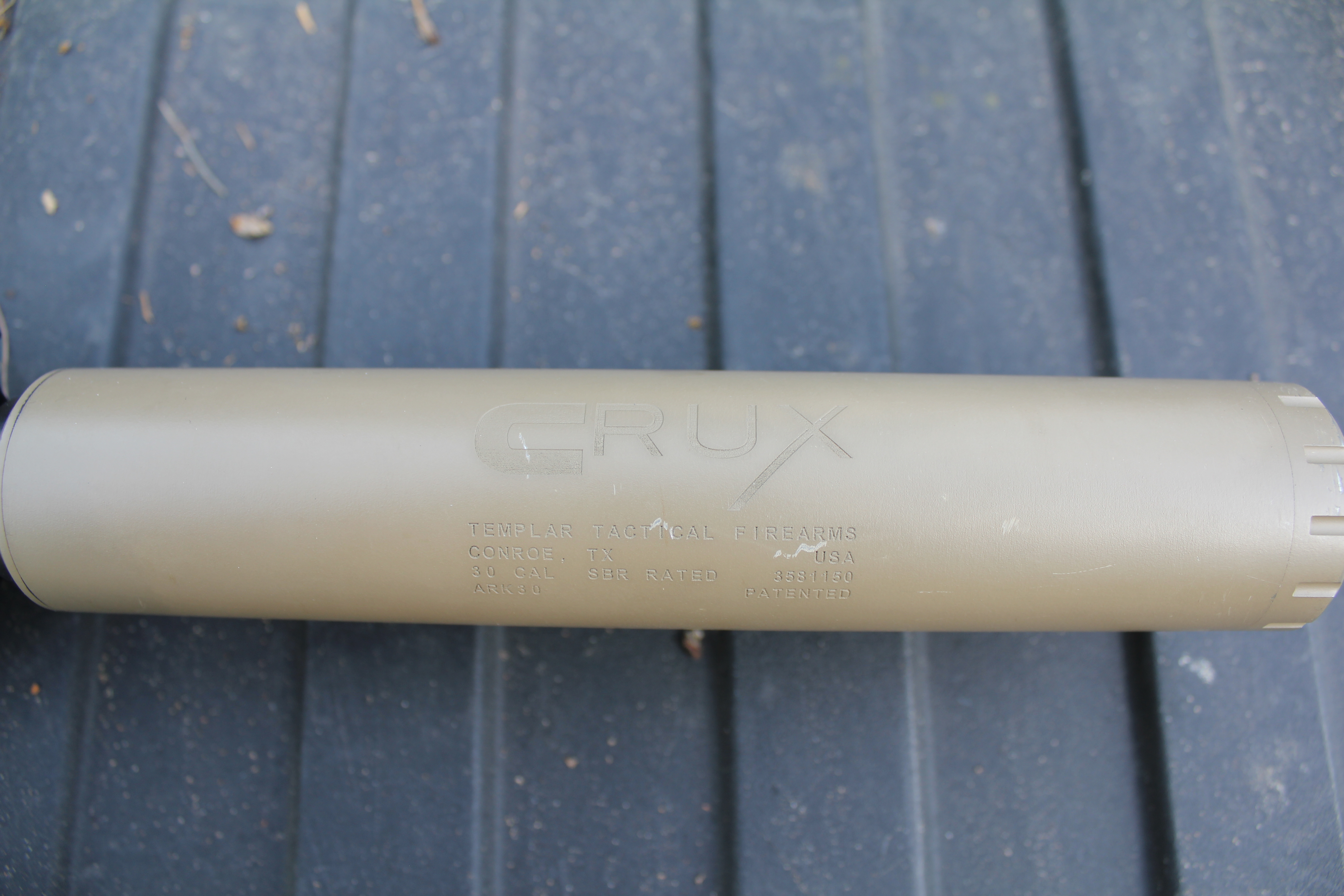 Full disclosure.  I own two Crux Ark30 suppressors and have run them hard for several years.  I frequently move them between a number of different hosts – bolt guns, AR-15 and AR-10 platforms, and a variety of calibers.  The Crux Ark30 never fails to perform as expected with zero problems.  It is lightweight and accurate (specifically, very little point of impact shift).
My suppressors are Ark30 models.  The comparable (identical) suppressor at the Silencer Shop is called the Ark Neo.   According to the owner, the Ark Neo is for the retail market while the Ark30 is for military and law enforcement.  For all practical purposes of this review they are the same product.
The Crux Ark30 is a multi-caliber 7.5″ monocore titanium suppressor weighing only 12 ounces.  Tough enough to run on a shorty SBR.  Full-Auto rated with the integrated PMS brake installed.   The awesome Precision Mounting System results in only 5.5″ added overall length.
Precision Mounting System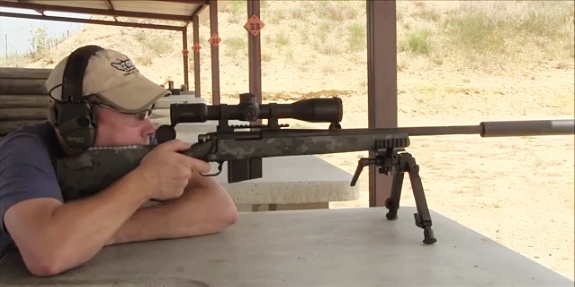 Spent some time at Best of the West shooting range testing the Templar Tactical Suppressors.  The Templar Tactical Archangel is very impressive in terms of  sound suppression and repeatable accuracy as well.  I took the challenge from the range master to hit a golf ball at 500 yards.
Not a first round hit but on the 2nd shot I looked at him and said "your golf ball just developed a major health problem."
Suffice it to say, these lightweight titanium cans deliver the goods.
Full specs at Templar Tactical.
Barrel threading courtesy of Morgan at Dallas Shooting Supplies..  Check him out, he does it right!
By staff writer: Charles Coker